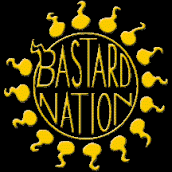 Bastard Nation is happy to announce that it has entered into a partnership with Open Adoption Records in Quebec (OARiQ), the only authentic no-compromise adoptee-led  organization dedicated to adoptee equality in Quebec.  It joins  BN partners CalOpen Indiana Open Access, and Missouri Open.
Open Adoption Records in Quebec is dedicated to the recognition of the full human and civil rights of adult adoptees across Canada, although it currently  targets Quebec, which they see as the launch pad for adoption equality and records access for the rest of the country.   OARiQ advocates the opening to adoptees, upon request and age of majority, those government documents which pertain to their historical, genetic, and legal identity, including the unaltered original birth certificate and adoption decree.  Please join OARQ's Facebook page and let your support and voice be heard in Quebec!  Read our partnership agreement here.
Open Adoption Records in Quebec is  led by Manon McGinty,  Marisa Cooper, Jo-Ann Hatting,  Georgia May, and and Jill Davau.
We asked them to tell us a little bit about themselves and their goals for Quebec and Canada.
… Continue Reading