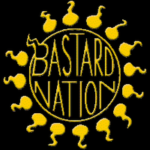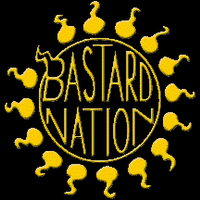 BASTARD NATION ACTION ALERT
New York A5036b/S4845b
URGENT TWITTER ALERT! URGENT
Distribute Freely!
June 20, 2017
New York adoptees need your help today
Please contact all members of New York  Senate today!
DO NOT PASS A5036b/S4845b
Minutes ago, the New York Assembly passed  102-23 regressive anti-adioptee A5036b. The bill will be heard tomorrow–the last schedued day of the session– in the Senate
We need to kill this now!
The bill, marketed as an adoptee rights/open records bill continues New York's long history of  abbrogating the rights of adoptees to their own birth certificates by leaving countless numbers behind.  The bill includes:
Biological parent permission for release of the unredacted OBC. Access to the OBC predicated on the permission of birthparents AKA "legal strangers"–a "right" that no parent or other third party possesses. The comfort zone of birthparents whose parental rights were terminated decades earlier trump the civil rights of adult adoptees.
Redacted birth certificates. The government sanctioned-mutilation of official government records that blacks out certain information at the request of biarthparent(s).
Court ordered release of the OBC at broad judicial discretion.  Judicial scrutiny forcing adoptees to undergo judicial determination of "worthiness" that the not-adopted do not have to "prove" to receive their birth certificates.
We have made a difference. You can male a difference. 
This afternoon A5036 co-sponsor Assb. Dean Murray and  bill supporter Assb.  Robert Carroll  changed their votes to NO after hearing from adoptess across the state and country that this bill is not in their best interests.
There is little known support for the bill in the Senate.  The identical Senate version of 5036b, S4845 has only ONE sponsor.  Now is the time to slam!
Contact Senators tonight. E-Mail and Tweet. Let them know that A5036b is not YOUR bill.  Your letter need not be long and detailed.  Tell them A5036b/S5845 does not represent adoptees or reflect what we want. Tell them to  VOTE NO. DO NOT PASS.
Senate Email
addabbo@nysenate.gov,
akshar@nysenate.gov,
avella@nysenate.gov, … Continue Reading