Bastard Nation's Founding Foundlings were the first 34 Bastards
to sign on with Bastard Nation.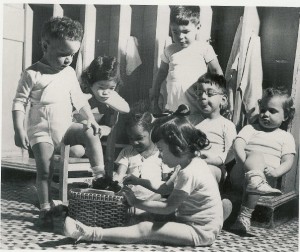 "_….. Bastardy base? Base?
Who, in the lusty stealth of nature, take
More composition and fierce quality
Than doth, within a dull, stale, tired bed,
Go to th' creating a whole tribe of fops
Got 'tween asleep and wake? Well then
Legitimate Edgar, I must have your land."
Edmund, "bastard son to Gloucester"
King Lear, Act I, scene ii, lines 10-16.
Marley Greiner:  Founding Foundling, Ubergoddess
Steve S: Ungrateful Bastard: Godfather of Bastard Nation
Shea Grimm:  Attorney General: High Priestess; Bureau of Indian Affairs
aka Smithhh:  Head Onomast and Mystagogue; Border Patrol
Nigel Harvey: Head Hepcat
Karen Deerwatson:  Search and Seizure Dept, Czar Walken Genuflexion Team Cheerleader, Community Services Coordinator
Andy Katz: a Official Mamzer and Messiah- basher
Damsel Plum:  Subcommandante for Public Relations; Breastfeeding Minister
Deru McCannon:  Druidic Council; Border Patrol
Arnie G:  Chief of the Armed Forces; Beaver Patrol
Elaine Petersen:  BN Conference Coordinator, Dual-Triadian Commission, Better Bastard Bureau Chief
Lisa:  Secretary for News and Communications
Leigh
craig anne:  Searching Happy Adoptee
Jackie Patrick:  Court jester; Founder, Birthwhore Nation Everyone's Adoptive Birthmother
Sylvia Swan:  Bull-Goose Loony and Bistress of All She Surveys, Court Entomologist
Paula Ross:  Volunteer Search Network Liason
Lesli LaRocco:  Ministry of Verbal Tourism; Court Lexicographer
Janet Solursh: Fat Bastard, Minister of Information Science
David Winge:  Assistant Minister of Information
Bob Alberti: Reality Liaison, Minister-without-portfolio
Denny: The Farthest North Old Bastard, Official Weather Reporter from Alaska
Michael Buckellew:  A Real Bastard, Various Rantings and Ravings Dept.
Beth: WitchinRed Head of the RedHaired Bastards, Department of Happy Bastards
Gavi:  Secretary of Vaginal Defense, Go Down Moses Faction ((From) Jew to You Crew), Progeny      Misogyny Phylogenist, Facile Phallus Bacillicide Chorus
David Sipley: Heathen Patrol Leader; Attack Dog, K9 Corps.
Jonathan Heilman: Head Chef, Druidic Council
Mark P.(rpu): Janitor, Room 101; Panopticon Tourguide
Michelle Hilbe:  Talk Show Tart, Preggasauras Slayer Extraordinaire, Bitchess of BirthBeasts
Lori Pringle:  Canadian Regional Bastard Queen, Chief Bastard: Ugly Truth Department, Head Supervisor: Anti- Lies Department
Beda Pesakov Warrick: Chief Hunting and Fishing Guide, Big Game Division, President: Higgins Hunters of America
Belden Sadler:  Belden the Very Very, Prince of Adaptation
Pamela Zaebst: Bastard Pride Division, BN Literature

Print