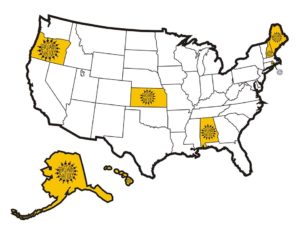 We are happy to announce that Hawai'i Governor David Ige has signed  HB 2082.
This law gives adult adoptees (age 18) AND birth parents of adult adoptees unrestricted access to the entire, unredacted court file of the adoption, including a copy of the original birth certificate contained therein, upon request. It is the only state to do so. In fact, we don't think there is any state or even other jurisdiction (country, province, etc) that gives birthparents this kind of access. The bill goes into effect immediately. (Go to the link above to read the bill, it's history, and mandates).
Please note:
We are somewhat concerned about implementation of this law so it is imperative that we get reports back from Hawaii adoptees and birth parents as to their experiences, particularly if they encounter any difficulties.  If you experience difficulties, please give us name and contact info (PM and phone number and email on request) so that we can get reports and move to address any problems.