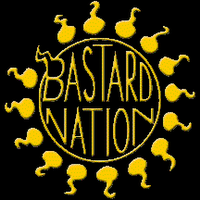 Bastard Nation: the Adoptee Rights Organization
Bastard Nation Testimony in Opposition to SB 91
Indiana Senate Judiciary Committee
January 13, 2016
Submitted by Marley E. Greiner, Executive Chair
Bastard Nation: the Adoptee Rights Organization is the largest adoptee civil rights organization in the United States. We support only full unrestricted access for all adopted persons, to their original birth certificates (OBC). We do not support any restrictions such as the Affidavit of Non-Disclosure/Disclosure Vetoes (DV), Contact Vetoes (CV), white-outs, or any other form of redaction or restricted access to a true copy of the original birth certificate.
We oppose passage of  SB 91 and urge it be rejected by the Senate Judiciary Committee.
Our testimony is divided in three parts (1) general comments regarding sealed OBCs, and privacy v anonymity,  (2) the consequences of continued OBC sealing and (3) specific objections to SB 91
Privacy v anonymity in OBC Access
Unrestricted OBC access is not a "privacy" issue. There is no evidence in any state that OBCs were sealed to "protect" the reputation or "privacy" of biological parents who relinquished children for adoption. On the contrary, records were sealed to protect the reputations of "bastard children" and to protect adoptive families from birthparent interference.
"Privacy" and"anonymity" are not synonymous either legally or linguistically. Moreover, courts have ruled that adoption anonymity does not exist. (Doe v Sundquist, and Does v Oregon Summary Judgment). Laws change constantly, and the state, lawyers, social workers, and others were never in a position to promise anonymity in adoption. In fact, in the over 40 years of the adoptee rights battle, not one document has been submitted anywhere that promises or guarantees sealed records and an anonymity "right" to birthparents.
Identifying information about surrendering parents often appears in court documents given to adoptive parents who can at any point give that information to the adopted person. The names of surrendering parents are published in legal ads. Courts can open "sealed records" for "good cause." Critically, the OBC is sealed at the time of adoption finalization, not surrender. If a child is not adopted, the record is never sealed. If a child is adopted, but the adoption is overturned or disrupted, the OBC is unsealed. In some states, including Indiana, adoptive parents can request the court at the time of adoption finalization to keep the document unsealed.