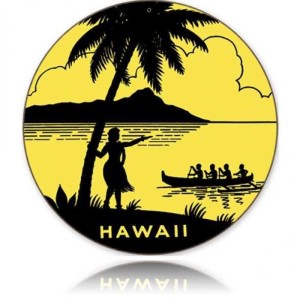 Aloha!
While Indiana and Missouri continue to fail, flail and founder on the Sea of Deform, the Hawai'i legislature took the first step yesterday to restore adoption records access with no restrictions to all Hawai'i-born adoptees.  In a vote of 13-o-1 (absent) the House Judiciary Committee voted Do Pass on clean HB 2982.  All testimony supported the bill with no opposition either submitted or addressed in person. The bill is sponsored by Hawaii adoptee Chris Lee (D-51).  It now goes to the House Floor for a vote. A companion Senate bill may be introduced as early as next week.
Bastard Nation submitted testimony and  BN Special Legislative Adviser Shea Grimm flew into Honolulu to give her personal  testimony.
The Hawai'i legislature has a comprehensive, easy-to-navigate bill page so instead of posting our testimony here as we usually do,  we're posting a link to the bill page so you can follow its progression.  Click on "Testimony" in the right column to download all testimony.  If you just want to go straight to the testimony go here.
Here's a snip, from each statement: