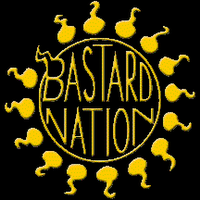 PO. Box 9959 | Spokane, WA 99209 | Phone 614-641-0294
Let's Bastardize Hawai'i!
Bastard Nation Action Alert 
Support Hawaii HB 2082 and SB 2153
Hawaii  adoptees need your help NOW!
HB 2082:  March 1, 2016  House Floor Vote
SB 2152:  March 2, 2016:  Senate Judiciary and Labor Committee (JDL). Hearing
Distribute Freely!
HB 2082
On 2/23/16, HB 2082, an adoptee access bill which would give adult adoptees unconditional access to the court file pertaining to their adoption, passed unanimously (one excused, one 'yes with reservations') out of the Hawaii House of Representatives Judiciary committee.
That bill will now be going to the full House for a floor vote.
Go here to read the bill, as passed.
Please email the House of Representatives and ask them for their YES vote when the bill comes up for a floor vote. Please personally email sponsors Representatives Lee, Cullen, and Yamane, and thank them for their sponsorship and continued support. While their contact information is contained below, they are NOT included in the blast, quick email list, and need to be individually emailed.
House Contact
Aquino ,  Henry J.C. (D)
Hawaii State Capitol, Room 419
Phone 808-586-6520
Fax 808-586-6521
E-Mail: repaquino@Capitol.hawaii.gov
Belatti ,  Della Au (D)
Hawaii State Capitol, Room 426
Phone 808-586-9425
Fax 808-586-9431
E-Mail: repbelatti@Capitol.hawaii.gov
Brower ,  Tom (D)
Hawaii State Capitol, Room 315
Phone 808-586-8520
Fax 808-586-8524
E-Mail: repbrower@Capitol.hawaii.gov
Cachola ,  Romy M. (D)
Hawaii State Capitol, Room 435
Phone 808-586-6010
Fax 808-586-6011
E-Mail: repcachola@Capitol.hawaii.gov
Choy ,  Isaac W. (D)
Hawaii State Capitol, Room 404
Phone 808-586-8475
Fax n/a
E-Mail: repchoy@Capitol.hawaii.gov
Creagan ,  Richard P. (D)
Hawaii State Capitol, Room 331
Phone 808-586-9605
Fax 808-586-9608
E-Mail: repcreagan@Capitol.hawaii.gov