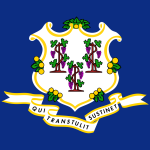 We have received the following Action Alert from Access Connecticut.  Bastard Nation is not involved in this legislative action and has no relationship with the organiztion, but we support its effort to equalize unrestricted OBC access for all Connecticut adoptees.  The bill in question will be a clean bill to close the current gap in Connecticut law that deprives those  adopted before October 1, 1983 from unrestricted OBC access.   It deserves a hearing.  Access Connecticut 2016  Position Statement
******
I urge all of you contact your legislators IMMEDIATELY and ask them to contact the Co-Chairs of the Public Health Committee and urge them to RAISE our proposed bill.
The bill must be introduced by the Public Health Committee or it will not be considered in the 2016 legislative session.  We have received feedback that the bill may not be introduced.  (In short sessions like this one only Committees can raise bills, not individual legislators.)
Access Connecticut has made great progress and worked too hard for the bill not to be introduced and considered by the General Assembly this session.
The Committee Co-Chairs are Rep. Matt Ritter (D – Hartford) and Rep. Terry Gerratana (D – Berlin, Farmington, New Britain)
http://www.housedems.ct.gov/ritterm/
http://www.senatedems.ct.gov/gerratana.php