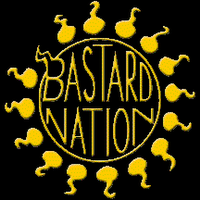 Dear Senator________:
Bastard Nation: the Adoptee Rights Organization is the largest adoptee civil rights organization in the United States. We support full, unrestricted and unconditional access for all adopted persons to their original birth certificates. (OBC). We believe that every adopted person  should enjoy due process and equal treatment under law the same as the not adopted.
We would like nothing more than to support HB 984 . Unfortunately, we cannot due to what amounts to a Contact Veto in Sections

 

2 and 3 of the bill. Those sections take

the traditional language of a Contact Preference Form, (CPF) which lets a natural parent, if they so desire, to state if they prefer contact with the adoptee, and twists it into a Contact Veto which prohibits, upon request of natural parent, an adoptee from contacting that natural hparent.

This is not a language nit-pick. Language matters, and there is a world of difference legally between the words "prefer" and "authorize." These sections take the traditional language of the CPF and turns it on its head

 

exchanging the word "prefer" for

 

"authorize;" thus, creating a "Contact Veto" (without that specific term in the bill) that will act as a restraining order against an adopted adult with no opportunity for that adult

 

to appear in court and stand against the accuser.
No reason needs given, and no court adjudicates the request.

We believe that a Contact Veto by that or any other name is unconstitutional and actionable.