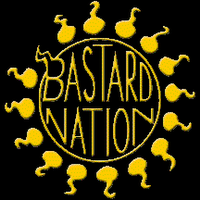 Introduction
In the last few days, some promoters of Texas HB 984 have jumped the shark in their defense of their bill.  While the bill offers no restriction and conditions on actual OBC access, it contains a Contact Veto, misnamed a  "Contact Preference Form" (along with an accompanying birthparent medical history form ). Bad enough as is ,but for adoptions starting in 2016, these preferences" would be collected by Texas adoption agencies, not directly by the State of Texas.
The engrossed bill reads:
The contact preference form shall provide the birth parent with the following options:
(1)  authorize direct contact by the adopted person;
(2)  authorize contact by the adopted person only through an intermediary selected and identified by the birth
parent; or
(3)  not authorize contact by the adopted person.
Proponents amazingly claim that the words "prefer" and  "authorize"  are synonymous.  The bill's sponsor, in fact, told members of BN's legislative team that the "authorize language"  was intended to act as a Contact Veto.
When Bastard Nation objected to this disingenuous  language and sent out action alerts opposing  the bill, proponents decided to smear us claiming we are a "front for the adoption  industry."
This accusation is absurd, of course, unless you're a devotee of Alex Jones (also from Texas!).  Our history and actions of  almost 20 years  speak for for themselves.
… Continue Reading