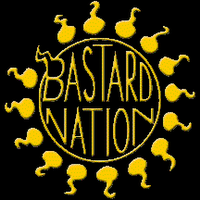 Distribute Freely!
Pennsylvania HB 162 Rules Committee Action Alert
CALLING ALL BASTARDS!
YOU DO NOT HAVE TO BE FROM PENNSYLVANIA TO HELP!
Pennsylvania HB 162 Rules Committee Action Alert
Pennsylvania HB 162 has been amended to include a birth parent redaction demand provision! The bill has been committed to the House Rules Committee. Please take action now by contacting the House Rules Committee members. Email addresses, phone numbers, and available Twitter addresses are provided. If the bill passes out of Rules, we will issue an alert for the full House.
You do not have to be from or reside in PA to contact legislators, although if you are a constituent or PA adoptee or triad member, please do include that information in your contacts with legislators.
The original, clean bill would have provided a copy of an original birth certificate to adult adoptees at age 19 without condition. A standard and true "contact preference form" provision was also included.
Prime Sponsor: BENNINGHOFF
Sponsors: DAVIS, CALTAGIRONE, EMRICK, GINGRICH, MILLARD, MAJOR, MUNDY, PICKETT, O'BRIEN, D. COSTA, KORTZ, O'NEILL, FLECK, C. HARRIS, REESE, LAWRENCE, KNOWLES, CAUSER, CLYMER, WATSON, THOMAS, SWANGER, COHEN, ROCK, YOUNGBLOOD, EVERETT, HELM,GROVE, GILLEN, DENLINGER, FARRY, MOUL, HEFFLEY, QUINN, BISHOP, ROZZI, MAHONEY and METCALFE
Current Status: Having passed out of the Children and Youth Committee, Pennsylvania House Bill 162 has been recommitted to the Rules Committee.
Mandates:
Section 2 (3)(a) requires the adult adoptee requesting a copy of their original birth certificate (OBC) to be 18 and have had graduated high school, received a GED, or "legally withdrawn" from secondary schooling.
Section 2 (3)(a) contains a Contact Preference Form provision.
Section 2 (3) (c) allows the birth parent to redact their name from the non-certified original birth certificate before it is released to the adult adoptee.
Section 2 (3) (c) (2) mandates that the option to file a redaction demand expires six months after the effective date of the legislation, however any redaction demands filed during that period remain in full force or effect unless later withdrawn.
Section 2 (3) (c)(4) A birth parent may withdraw their redaction demand at any time, however there is no provision to notify an adult adoptee that they have done so.
Section 2 (c) (7) allows an adoptee who has been the subject of a redaction of their OBC to every five years request that the Department of Health search for and contact the birth parent who filed the redaction demand and request that they remove it, as well as provide an updated medical history form. If it is determined that the birth parent is deceased, the adoptee will be entitled to an unredacted copy of their original birth certificate.