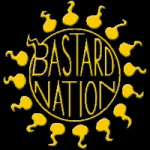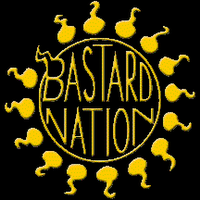 Executive Committee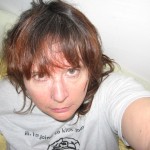 Marley Greiner, Executive Chair  is the co-founder and executive chair of Bastard Nation: the Adoptee Rights Organization, the largest adoptee civil rights organization in the United States.  She holds a BA in English and Political Science from Malone University, a MA in American History from the Ohio State University and is ABD (all but dissertation) in American History from Ohio State.  She also attended Herzen Institute in St. Petersburg, Russia. Besides adoption, her academic interests include organized crime, Progressive Era studies, consumerism, Ohio history, and film studies. She has presented papers on adoptee rights, safe haven laws, adoption ethics, and adoption in film and literature at various conferences throughout the US, (Alliance for the Study of Adoption and Culture, Bastard Nation, the American Adoption Conference, Ethica, the University of Akron School of Law, the Center for Adoption Law and Policy at Capital University Law School, the National Organization for Women, the Oregon Adoptee Rights, Association, and the Donaldson Adoption Institute.) Since 2005 Greiner has published over 1200 entries in her influential Daily Bastardette blog covering all aspects of adoption.  She has testified before numerous state legislatures in support of the restoration of the right of adoptees to access their original birth certificates and in opposition to safe haven laws.  Her op-ed pieces have appeared in newspapers throughout the country and she has appeared on local and national television, including CNN. Since 1980 Greiner has been a regular contributor to the Columbus Free Press, the oldest continuously published alternative newspaper in the US.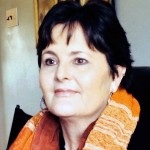 Mari T. Steed, Vice President is the mother of a daughter relinquished to adoption in the US in 1978. She is also an adopted adult born in Ireland in 1960 and trafficked to the US in 1961. She has been joyously reunited with her daughter since 1997 and with her mother, now recently passed, since 2001. Mari serves as US Coordinator with Adoption Rights Alliance and with The Philomena Project, an initiative started by Irish mother Philomena Lee (whose story serves as the basis for recent Oscar-nominated film Philomena), Philomena's daughter Jane Libberton, and Adoption Rights Alliance. The Project has taken the issue to the Irish State, Washington, DC and even the Vatican. In 2003, she co-founded Justice for Magdalenes (now known as Justice for Magdalenes Research), an advocacy organization which successfully campaigned for a State apology and restorative justice for survivors of Ireland's Magdalene Laundries. She currently serves as the group's Committee Director. Mari has been interviewed, written and spoken extensively on Ireland's adoption exportation, intercountry adoption practice, US adoption activism and the Magdalene Laundries. She has also testified on the US ratification of the Hague Convention on Intercountry Adoption and both Pennsylvania and New Jersey adoption legislation.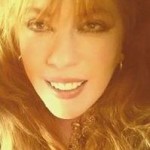 Emm  Paul, Secretary  lives in the Rocky Mountains with her husband and sons.  For the last 15 years she has worked as an advocate and family connector for families  with new disability diagnoses. . Now as an editor and author, she teaches cooking classes to diabetics in her free time. A lifetime Bastard Nation member, Emm is dedicated to equal rights for all adult adoptees, is an avid Christopher Walken fan, and enjoys an occasional Arrogant Bastard Ale.
Lori Jeske, Treasurer (to be added)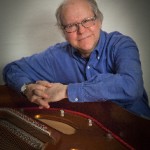 Peter Kristian Mose is a classical music lecturer/journalist and studio piano teacher based in Toronto, Ontario. He is a reunited adoptee, and has been a proud supporter of Bastard Nation since he first encountered them years ago. He is interested in – and has written and lectured about – the philosophical issues of identity raised by adoption.
Legislative Committee
Mary Lynn Fuller
Marley Greiner
Lori Jeske
Joanne Wolf Little
Emm Paul
Lori Pringle
Toff Philippo
Lisa Zatonsky
Special Adviser to LegCom:
Ron Morgan
Executive Committee Emerti
Janet Allen
David Ansardi
Cynthia Betrand-Holub
Anita Field
Shea Grimm
Patricia Marler
Donna Martz
Ron Morgan
Rev. Lainie Petersen
Damsel Plum
Bastard Nation Founders
Marley Greiner
Shea Grimm
Damsel Plum
Rev. Lainie Petersen