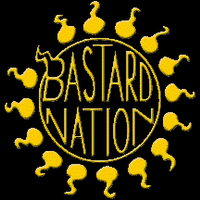 BASTARD NATION ACTION ALERT
Florida HB 357/SB576
URGENT!
Distribute Freely!
October 30, 2017
Florida adoptees need your help today!
Please contact the Florida House Health Quality Subcommittee,
Do not pass HB 357/SB576
Rep, Richard Stark (D-104) recently introduced HB 357 in the Florida House. Senate Companion SB 576 was introduced by Dennis Baxley (R-12) Last week HB 357 was referred to the House Health Quality Subcommittee, Health Appropriations Committee, and the Health and Human Services Committee. The Senate bill has not yet been referred to committee.
HB 357/SB576 is promoted as an "adoptee rights" bill—one that will restore the right of OBC access to Florida adoptees. Do not be fooled! The confusing and ambiguous bill discriminates against all Florida adoptees by maintaining the status quo for some and placing undue and unreasonable restrictions on others.
(1) Pre-July 1, 1977s adoptions: Currently, in theory, Florida adoptees whose adoptions were finalized before June 30, 1977 have unrestricted access to their OBC, a right they have held for decades. No specific legislation, however, was enacted to authorize that release. As a result, due to misunderstanding and misapplication of law, some pre-1977s adoptees receive their OBCs, but many others are routinely denied access. In some cases, the Department of Health has refused to comply, even if with lawfully issued court order has been issued, and adoptees have been forced to sue the state for what is rightfully theirs. HB357/SB576 does not cover these circumstances. It appears, in fact, that under HB357/SB576 pre-1977 OBCs would remain held hostage to current ambiguous and confusing Florida release practice and the whim of bureaucrats. They would receive no relief. That is, it is likely that the current pre-1977 system and its misuse, will remain in place.
(2) July 1, 1977- June 30, 2018 adoptions: OBCs would be released to adoptees 40 years after adoption finalization. An OBC can be released earlier if the birthparent(s) listed on it is deceased or can reasonably be presumed to be deceased; an adoptee provides written evidence of knowledge of the birthparent(s) name that appears on the OBC; the adoptee receives a court order for release. Although the bill does not include a Disclosure Veto or similar restrictions, it does prescribe "contact preference" and medical history forms for birthparents to submit to the state voluntarily. We expect that if the legislative process moves forward that restrictions such as Disclosure Vetoes, or white-outs will be added to the bill making it even more restrictive and anti-equality.
(3) July 1, 2018-beyond adoptions:  OBCs would be released to adoptees upon request, with no restriction, at the age of 18.
… Continue Reading