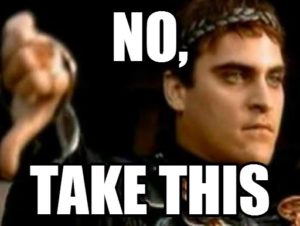 Happy New Year!
We did it!
You did it!
Last Friday, New York Governor Andrew Cuomo, after months of silence, vetoed A05036b/S0484561, the so-called "adoptee rights" bill that if signed would have made the already cumbersome and convoluted process for adopted adults to access their own original birth certificates even more difficult.
The bill, sponsored by Rep David Weprin, was marketed as an adoptee rights/open records bill. But instead of addressing adoptee inequality, due process, and discrimination, the bill continued New York's 80-year history of abrogating the right of adopted adults to their own state-held birth records.
The bill, which contained no mechanism for funding its proposed giant bureaucracy,  included:
Access to the OBC predicated on the permission of birthparents AKA "legal strangers"–a "right" that no parent or other third party possesses. The comfort zone of birthparents whose parental rights were terminated decades earlier trumped the civil rights of adult adoptees
The government sanctioned-mutilation of official government records that blacked out certain information at the request of birthparent(s)
Broad judicial scrutiny forcing adoptees to undergo judicial determination of "worthiness" that the not-adopted do not have to "prove" to receive their birth certificates.
Confidential Intermediary option with no language about fiscal responsibility– who pays for services.
The bill was unwanted– forced on AdoptionLand by Rep Weprin, who vowed, after years of legislative wrangling and stonewalling in Albany, to pass "something" this session—even if nobody wanted it. Some lawmakers held their noses and voted for A05036b and its Senate companion, claiming "something is better than nothing." (Hint: it's not where rights are concerned.) One House co-sponsor, after talking to adopted constituents and allies, pulled his support.
A05036b/S0484561 received virtually no support from the adoptee equality/rights and adoption reform community.
Last June over 45 state, national, and international adoptee equality/rights, adoption reform, and foster care advocacy organizations signed a joint letter of opposition.  Several hundred individuals also signed.  Since then, opponents sent hundreds if not thousands of emails, faxes, postcards, letters, and tweets to Governor Cuomo, and made calls to his office asking him to veto. We do not have statistics, but Cuomo staffers say they were flooded with calls to kill the bill. They say without our veto campaign Cuomo would have signed the bill.
In his veto memo, dated December 29, 2017  the Gov. Cuomo wrote, in part:
Having to navigate the cumbersome process set forth in this bill may only add to an adoptee's hardship, including delays resulting from the lack of any identified funding source necessary for the Department to search for and identify birth parents.
Importantly, Gov. Cuomo actually listened to us. He indicated in his veto memo that he not only "disapproved" the bill, but he wants future action taken. He directed the New York State Department of Health to establish a work group of "diverse stakeholders" to study the issue and make recommendations for future action. Work groups tend to go nowhere. It's where "controversial" or unpleasant issues are sent to die, but we are not going to sit by idly and let  the restoration of our rights be shuffled off to Buffalo–or a dimly-lit smoked-filled room in Albany. We take this mandate seriously. More on that later.
*****
Naysayers and Benedict Bastards Respond
The ink wasn't yet dry on Gov. Cuomo's veto memo when our resident naysayers piped up. You know, the Benedict Bastards of the adoptee rights movement who will gobble up any scrap if their name is on it.  The loudest neighing came from Colorado's Rich Uhrlaub, currently pushing H357 in Florida, a state which, as far as we know, he has no ties to.  If passed, that bill would require some adoptees to be in their 40s before they are  "allowed" to have their own birth certificates.