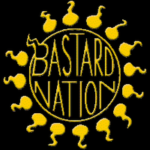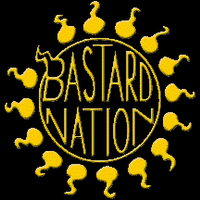 BASTARD NATION  ACTION ALERT
Veto New York A5036/S4845B
Distribute Freely!
November 29, 2017,
New York adoptees need your help today
Bill scheduled to be transmitted to governor's office the first week of December
Please contact  New York Governor Andrew Cuomo today!
Veto A5036b/S4845
Nearly 6 months ago, on the last day of the legislative session, the New York Senate passed regressive, anti-adoptee  A5036b/S4845 with a vote of 55-7.  The bill maintains the state's sealed records system by creating a confusing, drawn-out OBC application process, mandating birthparent consent to release of the OBC, redaction of identifying information upon birthparent request, and a cumbersome judicial procedure in which judges determine if the release of the OBC is "detrimental" to a birthparent. No fiscal note was attached.   New York is a key state, and if this bill becomes law it could serve as a model and benchmark for other states.  More about the bill is on the BN Legislative page,
In July, 45 signatories representing national, state, and international adoptee rights, adoption reform, fostercare, and child welfare organizations signed a statement in opposition to this proposal which was sent to Gov. Cuomo. Hundreds of individuals added their names to the statement. Moreover, hundreds of other individuals have sent letters, emails, postcards tweet and made phone calls  asking Cuomo to veto.
We have been informed that the bill is scheduled to be sent to Governor  Cuomo's office early next week.  Even if you contacted him earlier, please do it again. Please write to Gov. Cuomo immediately and ask him to veto.
A5036b/S4845 was passed overwhelmingly in both houses by legislators– including House sponsor David Weprin–who openly admitted during floor debates that the bill was bad and opposed by adoptees who were supposedly the beneficiaries of his bill.  Legislator mendacity ran along these lines: