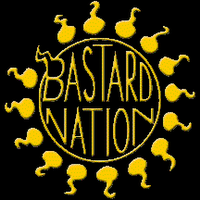 As most of you know, Missouri's dirty zombie veto bill passed the House today with a vote of 127-28.
As previously noted this bill creates veto and redaction rights for Missouri birthparents for the very first time. As amended and now passed, those vetoes/redaction demands extend beyond a birthparent's death. And they will now moving forward be presented to birthparents to be signed at the time of relinquishment/adoption. Access to OBCs for adoptee…s will be delayed until January 1, 2018 to allow the agencies to embark on a full public information campaign to notify and secure vetoes/redaction demands from birthparents.
A legislator did mention during the floor discussion today the emails he had received about the left behinds, so at least we're being a voice for those who MARM threw under the bus.
Our last hope is Governor Jay Nixon, who is expected to sign the bill into the law. But even so, we shouldn't pass up the chance to educate him about what the MO legislature has done to set back adoptee equality. We have to continue to be a voice for *all* adoptees, for the right to have the dignity, due process, and equal protection of the law in the form of unfettered access to the records of our births and adoptions.
… Continue Reading