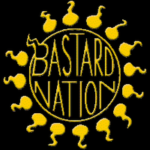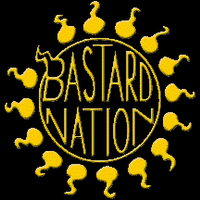 BASTARD NATION ACTION ALERT
October 4, 2016
Pennsylvania HB 162
Pennsylvania adoptees need your help today!
Please contact all members of the Pennsylvania Senate today
and tell them to vote DO NOT PASS on  HB 162.
Last week the Pennsylvania Senate Public Health & Welfare Committee passed HB 162 out of committee.  The once clean bill was deformed last year with anti-adoptee amendments, (Bastard Nation Action Alert)  backed by Pennsylvania Catholic Council, the ACLU, the Montgomery County Orphans Court, Pennsylvania Department of Human Services, and professional searchers.   (Scroll down to "Pennsylvania" and click on opposition links).     
The bill passed last week deforms the bill even more, tightening  already proposed tight OBC restrictions. It includes an ambiguously-worded zombie veto which in practical terms creates a perpetual Disclosure Veto that bars release of the original birth certificate  by continuing the DV after the death of a parent who has requested it.  The bill now goes to the Appropriations committee and then to  the Senate floor.
Bastard Nation believes that HB 162 is unsalvageable and needs to be killed. Please contact the full Senate today and ask members to vote DO NOT PASS.  
Pennsylvania Adoptee Rights is not a Bastard Nation Partner, but has consistently held the line against compromise legislation in the state.  It  continues to oppose HB 162 and has issued the following action alert, which we are posting below.
Pennsylvania Adoptee Rights Action Alert:
On Tuesday, September 28, 2016 the PA Senate Public Health & Welfare Committee passed a bill that would allow adult adoptees to access their original birth certificates with restrictions. The bill, HB162, has been amended from its original form. It is now headed to the Senate for a full vote.
Page 4, Section C is of particular concern: