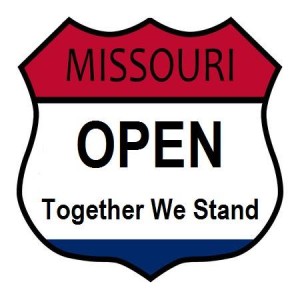 Bastard Nation is happy to announce that it has entered into a partnership with Missouri Open, the only authentic no-compromise organization dedicated to adoptee equality in the State of Missouri. It joins  BN partners CalOpen and Indiana Open Access.
The lack of transparency, communication, and professionalism within the current so-called Missouri "adoptee rights" movement, which is pushing badly compromised legislation and spreading mis-information about their work, is unconscionable. It jeopardizes the fight for adoptee equality and restoration of non-restricted access to Original Birth Certificates and other state-held adoption records not only in Missouri but nationwide. We are thrilled that Missouri Open, founded nearly 20 years ago and one of the original state adoptee rights organizations, has re-constituted itself and is working for true adoption equality.
Missouri Open is led by Konni Hall and Miren Kara Theiding with Lindsay Woodside acting as Missouri adviser. Lindsay is the founder of the original Missouri Open, a long-time BN supporter, and former BN LegCom member. Nearly 20 years ago she and Missouri Open brought the first OBC access bill, sponsored by Rep. Glenda Kelly, before the Missouri Legislature.  Due to health issues Lindsay has been unable to be active in the movement for the past few years, but she has never given up. Lindsay is the living history of the Missouri movement, and we are so happy that she is back with us. She is as solid as they come.
We asked the Missouri Open crew to tell us, in their own words, a little bit about themselves and their Missouri Open goals: