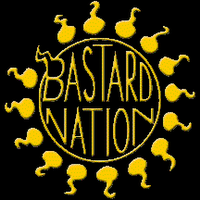 PO. Box 9959 | Spokane, WA 99209 | Phone 614-641-0294
Let's Bastardize Hawaii!
Bastard Nation Action Alert 
Support Hawaii  SB 2153
Hawaii  adoptees need your help NOW!
Distribute Freely!
On 3/3/16, HB 2082, an adoptee equality bill which would give adult adoptees unconditional access to the court file pertaining to their adoption, passed unanimously out of the Hawaii House of Representatives (three votes were 'yes with reservations').
The companion bill, SB 2153, passed out of the Senate Judiciary and Labor committee unanimously on 3/2/16.
That bill, SB2153, will now very soon be going to the full Senate for a floor vote.
Go here to read SB 2153. There will be some minor, technical amendments to this bill that have not been released, but they will not be substantive.
Please email and tweet (where applicable) all of our Hawaii Senators and ask them for their YES vote when SB2153 comes up for a floor vote. Hawaii is on the verge of unrestricted adoptee access. You can help make history!
A sample email to the Senators for your personalization:
"Dear Sen. _______________,
As an adoptee, I would like to ask for your support of adoptee equality by voting YES to SB 2153, which gives adult adoptees unrestricted access to the records of their birth and adoption."
HAWAII SENATE
Baker ,  Rosalyn H. (D) 
Hawaii State Capitol, Room 230
Phone 808-586-6070
Fax 808-586-6071
E-Mail: senbaker@Capitol.hawaii.gov
Chun Oakland , Suzanne (D) 
Hawaii State Capitol, Room 226
Phone 808-586-6130
Fax 808-586-6131
E-Mail:senchunoakland@capitol.hawaii.gov
 Dela Cruz ,  Donovan M.(D)
Hawaii State Capitol, Room 202
Phone 808-586-6090
Fax 808-586-6091
E-Mail: sendelacruz@capitol.hawaii.gov
 English ,  J. Kalani (D)
Hawaii State Capitol, Room 205
Phone 808-587-7225
Fax 808-587-7230
E-Mail: senenglish@capitol.hawaii.gov
Espero ,  Will (D)
Hawaii State Capitol, Room 206
Phone 808-586-6360
Fax 808-586-6361
E-Mail: senespero@capitol.hawaii.gov

Gabbard ,  Mike (D)
Hawaii State Capitol, Room 201
Phone 808-586-6830
Fax 808-586-6679
E-Mail: sengabbard@capitol.hawaii.gov
Galuteria ,  Brickwood (D)
Hawaii State Capitol, Room 223
Phone 808-586-6740
Fax 808-586-6829
E-Mail: sengaluteria@capitol.hawaii.gov
Green ,  Josh (D)
Hawaii State Capitol, Room 407
Phone 808-586-9385
Fax 808-586-9391
E-Mail: sengreen@capitol.hawaii.gov
Harimoto ,  Breene (D)
Hawaii State Capitol, Room 215
Phone 808-586-6230
Fax 808-586-6231
E-Mail: senharimoto@capitol.hawaii.gov
Ihara ,  Les Jr. (D)
Hawaii State Capitol, Room 220
Phone 808-586-6250
Fax 808-586-6251
E-Mail: senihara@capitol.hawaii.gov
Inouye ,  Lorraine R. (D)
Hawaii State Capitol, Room 210
Phone 808-586-7335
Fax 808-586-7339
E-Mail: seninouye@capitol.hawaii.gov
Kahele ,  Kaiali'i (D)
Hawaii State Capitol, Room 213
Phone 808-586-6760
Fax 808-586-6689
E-Mail: senkahele@capitol.hawaii.gov
Keith-Agaran ,  Gilbert S.C. (D)
Hawaii State Capitol, Room 221
Phone 808-586-7344
Fax 808-586-7348
E-Mail:senkeithagaran@capitol.hawaii.gov
Kidani ,  Michelle N. (D)
Hawaii State Capitol, Room 228
Phone 808-586-7100
Fax 808-586-7109
E-Mail: senkidani@capitol.hawaii.gov
Kim ,  Donna Mercado (D)
Hawaii State Capitol, Room 218
Phone 808-587-7200
Fax 808-587-7205
E-Mail: senkim@Capitol.hawaii.gov
Kouchi ,  Ronald D. (D)
Hawaii State Capitol, Room 409
Phone 808-586-6030
Fax 808-586-6031
E-Mail: senkouchi@Capitol.hawaii.gov
Nishihara ,  Clarence K. (D)
Hawaii State Capitol, Room 204
Phone 808-586-6970
Fax 808-586-6879
E-Mail: sennishihara@capitol.hawaii.gov
Riviere ,  Gil (D)
Hawaii State Capitol, Room 217
Phone 808-586-7330
Fax 808-586-7334
E-Mail: senriviere@capitol.hawaii.gov
Ruderman ,  Russell E. (D)
Hawaii State Capitol, Room 203
Phone 808-586-6890
Fax 808-586-6899
E-Mail: senruderman@capitol.hawaii.gov
Shimabukuro ,  Maile S.L.(D)
Hawaii State Capitol, Room 222
Phone 808-586-7793
Fax 808-586-7797
E-Mail:senshimabukuro@capitol.hawaii.gov
Slom ,  Sam (R)
Hawaii State Capitol, Room 214
Phone 808-586-8420
Fax 808-586-8426
E-Mail: senslom@capitol.hawaii.gov
Taniguchi ,  Brian T. (D)
Hawaii State Capitol, Room 219
Phone 808-586-6460
Fax 808-586-6461
E-Mail: sentaniguchi@capitol.hawaii.gov
Thielen ,  Laura H. (D)
Hawaii State Capitol, Room 231
Phone 808-587-8388
Fax 808-587-7240
E-Mail: senthielen@capitol.hawaii.gov
Tokuda ,  Jill N. (D)
Hawaii State Capitol, Room 207
Phone 808-587-7215
Fax 808-587-7220
E-Mail: sentokuda@capitol.hawaii.gov
 Wakai ,  Glenn (D)
Hawaii State Capitol, Room 216
Phone 808-586-8585
Fax 808-586-8588
E-Mail: senwakai@capitol.hawaii.gov
EMAIL BLAST
senbaker@Capitol.hawaii.gov, senchunoakland@capitol.hawaii.gov, sendelacruz@capitol.hawaii.gov, senenglish@capitol.hawaii.gov, senespero@capitol.hawaii.gov, sengabbard@capitol.hawaii.gov,sengaluteria@capitol.hawaii.gov, sengreen@capitol.hawaii.gov, senharimoto@capitol.hawaii.gov, senihara@capitol.hawaii.gov, seninouye@capitol.hawaii.gov, senkahele@capitol.hawaii.gov,senkeithagaran@capitol.hawaii.gov, senkidani@capitol.hawaii.gov, senkim@Capitol.hawaii.gov,  senkouchi@Capitol.hawaii.gov, sennishihara@capitol.hawaii.gov, senriviere@capitol.hawaii.gov,senruderman@capitol.hawaii.gov, senshimabukuro@capitol.hawaii.gov, senslom@capitol.hawaii.gov, sentaniguchi@capitol.hawaii.gov, senthielen@capitol.hawaii.gov, sentokuda@capitol.hawaii.gov,senwakai@capitol.hawaii.gov
TWEETS
Please restore equal rights to Hawaii's adoptees!  Vote yes on SB2153 #adopteerights @hawaiisenate @SENMIKEGABBARD @DonnaMercadoKim
 Please restore equal rights to Hawaii's adoptees!  Vote yes on SB2153 #adopteerights @GlennWakai @Gil4SD5 @rozbaker @WillEspero
 Please restore equal rights to Hawaii's adoptees!  Vote yes on SB2153 #adopteerights @SenJoshGreen  @Senator_Slom @ronkouchi.com
 Please restore equal rights to Hawaii's adoptees!  Vote yes on SB2153 #adopteerights @BreeneHarimoto @LorraineRInouye@SenBGaluteria
 Please restore equal rights to Hawaii's adoptees!  Vote yes on SB2153 #adopteerights @jkalanienglish @DonovanDelaCruz @senruderman
 Please restore equal rights to Hawaii's adoptees!  Vote yes on SB2153 #adopteerights @jilltokuda @SenMaile @kaikahele

Print Article