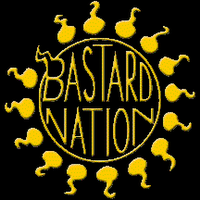 We are posting this action alert as a public service to our members and friends.
Bastard Nation has recieved notice from OBC for MA that next week clean Massachusetts bills  S 1144 AND H 2045 will be reported out of the Joint Committee on Public Health which held hearings Wednesday, March 16. These bills would empty the current Black Hole in Massachusetts access law and create unrestricted  OBC access for all Massachusetts adoptees. However, they need voted out of committee with a Do Pass vote before further action in both houses can be taken. The committee is expected to report on 100  bills that day  so it is imperative that members hear from us and know that OBC access for all is a critical issue.
These are not Bastard Nation bills and we have not been working with the OBC MA organization.  We did,  however, submit testimony in support of the bills.  The testimony includes a summary of the current law and the history of last access campaign in the state in which we were very active.  Links to committee members  and the text of the bills are included in the OBC for MA action alert below.
We urge you to support these bills as long as they remain unrestricted and unconditional.
OBC for MA Action Alert
S.1144 "An Act relative to equal access to original birth certificates" and
H.2045 "An Act Granting Equal Access to Original Birth Certificates to All Persons Born in Massachusetts"
The MA Legislature's Joint Committee on Public Health held a hearing on Bills H.2045 and S.1144 on 6/23/15.  No action has been taken since then.  The Joint Committee is expected to report out on more than 100 bills on Wednesday.
Whether or not you have contacted legislators before, please take the following steps NOW!
Take Action!
1) Write, e-mail or call members of the Joint Committee on Public Health and urge them to support these bills and report out favorably.  You can find committee members and their contact information here. Share your personal and/or professional reasons for supporting access to original birth certificates.

2) Ask friends and family to contact Joint Committee members.  The more legislators hear from constituents, the greater our chance of success!
3) Contact your legislators and ask for their support in moving these bills forward.