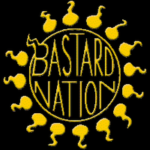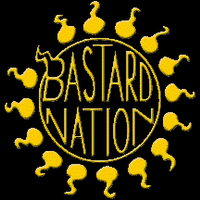 BASTARD NATION ACTION ALERT
New York A5036B/S4845B
URGENT!
Distribute Freely!
June 15, 2017
New York  adoptees need your help today
Please contact all members of New York Assembly and Senate today!
DO NOT PASS A5036B/S04845B
Vote scheduled for next week  Monday in Assembly then on to Senate if passed. Session closs Wednesday June 20, 2017
Below is the urgent Action Alert issued on June 15, 2017 by New York Adoption Equality. NYAE is not a partner or otherwise affiliated with Bastard Nation, but we support opposition to these bills.
Bastard Nation Comments
 Regressive A5063b  (companion S 4845b) passed the Rules Committee in the Assembly today and is poised to pass in both houses next week before the session ends.
The always dirty bill  has gone through several amendments. It's currrent form:
Adopted person age 18 or older can apply to the court to request a CERTIFIED copy of their long form OBC
When application is received, the court provides the DOH with the identifying information of the birt parent or parents The DOH has 120 days to contact the parent(s).
If birthparents want "confidentiality" the adopted person gets a certified but redacted OBC.
If two parents are listed but only one is able to be contacted, it is up to the court's discretion whether to release the other parent's info.
If parent cannot be contacted or does not respond to the DOH, it will be up to the court's discretion if it would be detrimental to the welfare of the birthparents to have their names on the OBC.
There is a "contact preference" form for parents who consent to the release of identifying information which includes contact through a CI, agree to contact or do not contact me.
Confidential Intermediary  option contains no language about fiscal responsibility. Who pays for it?
Medical history forms will be given to the birth parent as well.
The DOH will widely disseminate information concerning this law for birth parents to see.
In addition: an earlier amendment that would have made unrestricted access propective for those born on or after the effective date of the law was removed.
For more iunformation on this bill and others go to the Bastard Nation Legislative page.
******
New York State Adoptee Equality
3 hrs · Highland Mills, NY
!!! URGENT ACTION ALERT !!!!!
A5036B/S04845B passed the Assembly Rules Committee today, 6/15/17, unanimously. It is poised to go to the floor for a vote next week and is expected to be passed in BOTH houses.
We need EVERYONE to call and email your Representatives (in the House and the Senate) urging them to vote NO on A5036B/S04845B for the reasons contained in the cut and paste email found below. … Continue Reading