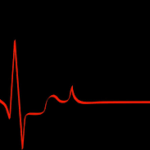 SB 977, the bill that would have restored the right of all Connecticut adoptees to their OBC died at midnight June 7, 2017  when it failed to reach the Senate floor for a vote before the close of the session.
Currently Connecticut adoptees born on or after October 1, 1983 can receive their OBC without restriction or condition .Those before that date continue to swim in a black hole of  hoops and secrecy.
Access Connecticut Adoptee Rights, the sponsor of the bill, is not a Bastard Nation or a BN partner bill, but we supported SB 977. The organization will announce further steps later.
Bastard Nation thanks all of our members, allies, and friends who supported SB 977 with their testimony, emails, phone calls, and tweets.
You can read Access Connecticut's statement on its FB page.
Go to BN's Legislative Page  for information on open records efforts throughout the country.

Print Article