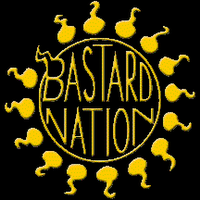 Bastard Nation Action Alert 
Support Hawaii HB 2082
Hawaii  adoptees need your help NOW!
February 23, 2016:  Hearing scheduled for House Judiciary Committee,
Distribute Freely!
On 1/25/16, HB 2082 was introduced in the Hawaii House. The original bill was garbage with a mishmash of tiers and disclosure vetoes, and kept in place Hawaii's current complicated and outdated confidential intermediary system.
Surprisingly, in committee, after written testimony by Adoption Circle of Hawaii asking for amendments, the bill was essentially entirely replaced with the provisions of SB. No. 2153, which gives adult adoptees access to the entire court file upon request. It also gives "natural parents" access to the original birth certificate.  HB 2082 as amended passed out of committee on 2/12/16 and was referred to the Judiciary committee where it will be heard on 2/23/16 at 2:00pm HST.
Some legislators, including the Vice Chair of the Judiciary committee, Joy San Buenaventura,  are raising the typical "birthparent confidentiality" concerns. Hawaii is interesting in that existing law actually allows the prospective adoptive parents to request that the entire file remain unsealed at the time of the adoption. Many legislators seem unaware of this provision, but it certainly calls into question the notion that the State has promised birthparent "confidentiality".
Go here to read the bill, as originally introduced and as amended. http://www.capitol.hawaii.gov/measure_indiv.aspx?billtype=HB&billnumber=2082&year=2016
You may also register with the legislative site for free and then use the "Submit testimony" button to submit testimony in advance of the 2/23/16 hearing.  Please only submit testimony if you are a Hawaii adoptee or triad member, Hawaii resident, or if you have a position as a representative of a group (such as a search and support group, adoptee rights group, etc). Hawaii residents and triad members are also encouraged to call the Committee members to simply express support of the bill.
If none of those apply to you, you are still encouraged to contact the House Judiciary Committee members prior to the hearing to express your support of HB 2082, as amended, via both email and Twitter.
Committee Chair:
Committee Chair:
Karl Rhoads
phone: 808-586-6180
reprhoads@Capitol.hawaii.gov
Vice-Chair:
Joy A. San Buenaventura
phone: 808-586-6530
repsanbuenaventura@Capitol.hawaii.gov
Committee Members:
Della Au Belatti
phone: 808-586-9425
repbelatti@Capitol.hawaii.gov
@RepBelatti
Mark Nakashima phone:
808-586-6680
repnakashima@Capitol.hawaii.gov
@MarkNakashima
Gregg Takayama
phone: 808-586-6340
reptakayama@Capitol.hawaii.gov
Tom Brower
phone:
808-586-8520
repbrower@Capitol.hawaii.gov
Richard P. Creagan
phone: 808-586-9605
repcreagan@Capitol.hawaii.gov
Mark J. Hashem
phone: 808-586-6510
rephashem@Capitol.hawaii.gov
Derek S.K. Kawakami
phone: 808-586-8435
repkawakami@Capitol.hawaii.gov
Dee Morikawa
phone: 808-586-6280
repmorikawa@Capitol.hawaii.gov
Justin H. Woodson
phone: 808-586-6210
repwoodson@Capitol.hawaii.gov
Cynthia Thielen phone:
808-586-6480
repthielen@Capitol.hawaii.gov
Bob McDermott phone:
808-586-9730
repmcdermott@Capitol.hawaii.gov
Chris Lee (he's an adoptee and introduced the bill) phone: 808-586-9450 repclee@Capitol.hawaii.gov
@chrisleeforhi
Quick email list with commas (please bcc)
repclee@Capitol.hawaii.gov,repmcdermott@Capitol.hawaii.gov, repthielen@Capitol.hawaii.gov, repwoodson@Capitol.hawaii.gov, repmorikawa@Capitol.hawaii.gov, repkawakami@Capitol.hawaii.gov, rephashem@Capitol.hawaii.gov, repcreagan@Capitol.hawaii.gov, repbelatti@Capitol.hawaii.gov, repbrower@Capitol.hawaii.gov, reptakayama@Capitol.hawaii.gov, repnakashima@Capitol.hawaii.gov, repsanbuenaventura@Capitol.hawaii.gov, reprhoads@Capitol.hawaii.gov
Bastard Nation | P. O. Box 9959 | Spokane, WA 99209 | Phone 614-641-0294