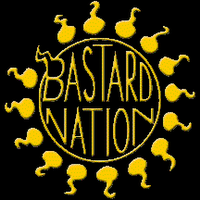 Bastard Nation Action Alert: 
Clean HB 1599 Deformed – Turned restricted
Stop Missouri HB 1599
Distribute Freely!
As Bastard Nation predicted, the once clean, unrestricted HB 1599, that would permit all Missouri adoptees access to their original birth certificate (OBC) upon request has been amended into a restricted bill that upholds the state's sealed records system, original birth certificate redaction, and a spurious right to "birthparent anonymity."  The vote has not been placed on the House calendar, but we need to get our letters in quickly. Please ask the Missouri House to reject this vandalized bill.
Background
On February 9, 2016 the clean, unrestricted  OBC access bill, HB 1599, with nearly 50 sponsors, passed the Missouri House Children and Families Committee. That bill was amended before it passed out of committee to include a Contact Preference Form (CPF) which did not restrict release of the OBC.  Bastard Nation did not oppose that amendment.
On February 18, 2016, HB 1822, a blocker bill promoted by Catholic Charities and Lutheran Family and Children's Services with one sponsor, restricting OBC access through redaction and disclosure vetoes was heard and passed by the same committee. Due to Missouri's unique legislative process both bills, because they covered the same subject, were sent to the House SelectStnading Committee on Social Services where they were "combined" or merged into a totally different HB 1599 with no recourse to additional hearings or committee votes.  The bill was "merged" on Thursday, February 18 and will now go to the House Floor for a vote. It has not been heard yet in the Senate.
The new deformed HB 1599 is supported by Missouri Adoption Records Effort (MARM) that argues "it's as good as it will get" in Missouri. Bastard Nation and CalOpen have withdrawn their support and are now working to defeat the measure.
New HB 1599
The original HBH 1599 has been gutted.  Restrictions listed in the deformed HB 1599 are:
A misnamed "contact veto form "' (CPF) that acts as a Disclosure Veto (DV). If a parent indicates they do not want to be contacted, an intact true copy of the OBC will not be released to the adoptee.
If a misnamed "contact preference form" is submitted to the state requesting that no contact be made, that birth parent's "identifying information" will be removed from the OBC . A redacted OBC will be issued to the adoptee in lieu of a true copy of the OBC. (The bill does not define "identifying information, so it's reasonable to conclude that the redacted information will be more than just the redaction of a birth parent names).
If both birth parents listed on the OBC file a DV requesting that no contact be made,  the adoptee will receive no OBC.
A true copy of an OBC will be issued only if an adoptee who is DV'd, submits proof that the birthparent is deceased. How an adoptee can prove a birthparent is deceased if names are unknown is not addressed.
Adoptees born before 1941 are exempt from the DV provision under the assumption that birthparents are deceased
LINKS
Current merged HB 1599 amendment
Original HB 1599 (as introduced)
Bastard Nation Blog:  What Would Orwell do? Who's Confused in Missouri (HB 1599 and HB 1822)
Below is the contact list for the Missouri House
(courtesy of CalOpen)
You do not have to be a Missouri adoptee or a current resident of Missouri to contact House members.  If you are however, be sure to indicate your relationship.
BATCH 1
Joe.Adams@house.mo.gov
Justin.Alferman@house.mo.gov
Sue.Allen@house.mo.gov
Ira.Anders@house.mo.gov
Sonya.Anderson@house.mo.gov
Allen.Andrews@house.mo.gov
Lauren.Arthur@house.mo.gov
Kevin.Austin@house.mo.gov
Kurt.Bahr@house.mo.gov
Jay.Barnes@house.mo.gov
Chuck.Basye@house.mo.gov
Nathan.Beard@house.mo.gov
Mike.Bernskoetter@house.mo.gov
mostaterep35@yahoo.com
Linda.Black@house.mo.gov
Jack.Bondon@house.mo.gov
Rick.Brattin@house.mo.gov
Cloria.Brown@house.mo.gov
Wanda.Brown@house.mo.gov
Eric.Burlison@house.mo.gov
Bob.Burns@house.mo.gov
Michael.Butler@house.mo.gov
Jon.Carpenter@house.mo.gov
Jason.Chipman@house.mo.gov
Mike.Cierpiot@house.mo.gov
Mike.Colona@house.mo.gov
Kathie.Conway@house.mo.gov
Pat.Conway@house.mo.gov
Steve.Cookson@house.mo.gov
Kevin.Corlew@house.mo.gov
Robert.Cornejo@house.mo.gov
Sandy.Crawford@house.mo.gov
Gary.Cross@house.mo.gov
Courtney.Curtis@house.mo.gov
Paul.Curtman@house.mo.gov
Charlie.Davis@house.mo.gov
John.Diehl@house.mo.gov
Shamed.Dogan@house.mo.gov
Dean.Dohrman@house.mo.gov
Tony.Dugger@house.mo.gov
Randy.Dunn@house.mo.gov
J.Eggleston@house.mo.gov
Brandon.Ellington@house.mo.gov
Kevin.Engler@house.mo.gov
Keith.English@house.mo.gov
Sue.Entlicher@house.mo.gov
Scott.Fitzpatrick@house.mo.gov
Travis.Fitzwater@house.mo.gov
Thomas.Flanigan@house.mo.gov
Lyndall.Fraker@house.mo.gov
Diane.Franklin@house.mo.gov
Keith.Frederick@house.mo.gov
Elaine.Gannon@house.mo.gov
Kimberly.Gardner@house.mo.gov
Don.Gosen@house.mo.gov
Alan.Green@house.mo.gov
Elijah.Haahr@house.mo.gov
Marsha.Haefner@house.mo.gov
Jim.Hansen@house.mo.gov
Ben.Harris@house.mo.gov
Ron.Hicks@house.mo.gov
Galen.Higdon@house.mo.gov
Justin.Hill@house.mo.gov
Dave.Hinson@house.mo.gov
Denny.Hoskins@house.mo.gov
Lincoln.Hough@house.mo.gov
Jay.Houghton@house.mo.gov
Penny.Hubbard@house.mo.gov
Tila.Hubrecht@house.mo.gov
Jake.Hummel@house.mo.gov
Tom.Hurst@house.mo.gov
Delus.Johnson@house.mo.gov
Caleb.Jones@house.mo.gov
Jeffery.Justus@house.mo.gov
Shelley.Keeney@house.mo.gov
Mike.Kelley@house.mo.gov
Kip.Kendrick@house.mo.gov
Bill.Kidd@house.mo.gov
Nick.King@house.mo.gov
BATCH 2
Jeanne.Kirkton@house.mo.gov
Andrew.Koenig@house.mo.gov
Glen.Kolkmeyer@house.mo.gov
Bart.Korman@house.mo.gov
Michele.Kratky@house.mo.gov
Jeremy.LaFaver@house.mo.gov
Mike.Lair@house.mo.gov
Bill.Lant@house.mo.gov
Jeanie.Lauer@house.mo.gov
Deb.Lavender@house.mo.gov
Mike.Leara@house.mo.gov
Donna.Lichtenegger@house.mo.gov
Warren.Love@house.mo.gov
Steve.Lynch@house.mo.gov
Nick.Marshall@house.mo.gov
Kirk.Mathews@house.mo.gov
Karla.May@house.mo.gov
John.McCaherty@house.mo.gov
Gail.Beatty@house.mo.gov
Tracy.McCreery@house.mo.gov
Andrew.McDaniel@house.mo.gov
Tom.McDonald@house.mo.gov
JoeDon.McGaugh@house.mo.gov
Kevin.McManus@house.mo.gov
Margo.McNeil@house.mo.gov
Susan.Meredith@house.mo.gov
Jeff.Messenger@house.mo.gov
Rocky.Miller@house.mo.gov
Bonnaye.Mims@house.mo.gov
Gina.Mitten@house.mo.gov
Genise.Montecillo@house.mo.gov
Mike.Moon@house.mo.gov
Judy.Morgan@house.mo.gov
Lynn.Morris@house.mo.gov
Dave.Muntzel@house.mo.gov
Jim.Neely@house.mo.gov
Stacey.Newman@house.mo.gov
Mary.Nichols@house.mo.gov
Charlie.Norr@house.mo.gov
Bill.Otto@house.mo.gov
Sharon.Pace@house.mo.gov
Mark.Parkinson@house.mo.gov
Joshua.Peters@house.mo.gov
Donna.Pfautsch@house.mo.gov
Don.Phillips@house.mo.gov
Tommie.Pierson@house.mo.gov
Randy.Pietzman@house.mo.gov
Patricia.Pike@house.mo.gov
Jeff.Pogue@house.mo.gov
Craig.Redmon@house.mo.gov
Holly.Rehder@house.mo.gov
Bill.Reiboldt@house.mo.gov
Tim.Remole@house.mo.gov
Shawn.Rhoads@house.mo.gov
Todd.Richardson@house.mo.gov
John.Rizzo@house.mo.gov
Shane.Roden@house.mo.gov
Rebecca.Roeber@house.mo.gov
Don.Rone@house.mo.gov
Robert.Ross@house.mo.gov
Caleb.Rowden@house.mo.gov
Lyle.Rowland@house.mo.gov
Joe.Runions@house.mo.gov
Becky.Ruth@house.mo.gov
Dan.Shaul@house.mo.gov
Noel.Shull@house.mo.gov
Lindell.Shumake@house.mo.gov
Clem.Smith@house.mo.gov
Sheila.Solon@house.mo.gov
Chrissy.Sommer@house.mo.gov
Bryan.Spencer@house.mo.gov
Kathryn.Swan@house.mo.gov
Jered.Taylor@house.mo.gov
Rob.Vescovo@house.mo.gov
Nate.Walker@house.mo.gov
Rochelle.Gray@house.mo.gov
Stephen.Webber@house.mo.gov
Bill.White@house.mo.gov
John.Wiemann@house.mo.gov
Ken.Wilson@house.mo.gov
David.Wood@house.mo.gov
Anne.Zerr@house.mo.gov
For those whose e-mail provider requires a comma between recipients (please use BCC line):

BATCH 1
Joe.Adams@house.mo.gov, Justin.Alferman@house.mo.gov, Sue.Allen@house.mo.gov, Ira.Anders@house.mo.gov, Sonya.Anderson@house.mo.gov, Allen.Andrews@house.mo.gov, Lauren.Arthur@house.mo.gov, Kevin.Austin@house.mo.gov, Kurt.Bahr@house.mo.gov, Jay.Barnes@house.mo.gov, Chuck.Basye@house.mo.gov, Nathan.Beard@house.mo.gov, Mike.Bernskoetter@house.mo.gov, mostaterep35@yahoo.com, Linda.Black@house.mo.gov, Jack.Bondon@house.mo.gov, Rick.Brattin@house.mo.gov, Cloria.Brown@house.mo.gov, Wanda.Brown@house.mo.gov, Eric.Burlison@house.mo.gov, Bob.Burns@house.mo.gov, Michael.Butler@house.mo.gov, Jon.Carpenter@house.mo.gov, Jason.Chipman@house.mo.gov, Mike.Cierpiot@house.mo.gov, Mike.Colona@house.mo.gov, Kathie.Conway@house.mo.gov, Pat.Conway@house.mo.gov, Steve.Cookson@house.mo.gov, Kevin.Corlew@house.mo.gov, Robert.Cornejo@house.mo.gov, Sandy.Crawford@house.mo.gov, Gary.Cross@house.mo.gov, Courtney.Curtis@house.mo.gov, Paul.Curtman@house.mo.gov, Charlie.Davis@house.mo.gov, John.Diehl@house.mo.gov, Shamed.Dogan@house.mo.gov, Dean.Dohrman@house.mo.gov, Tony.Dugger@house.mo.gov, Randy.Dunn@house.mo.gov, J.Eggleston@house.mo.gov, Brandon.Ellington@house.mo.gov, Kevin.Engler@house.mo.gov, Keith.English@house.mo.gov, Sue.Entlicher@house.mo.gov, Scott.Fitzpatrick@house.mo.gov, Travis.Fitzwater@house.mo.gov, Thomas.Flanigan@house.mo.gov, Lyndall.Fraker@house.mo.gov, Diane.Franklin@house.mo.gov, Keith.Frederick@house.mo.gov, Elaine.Gannon@house.mo.gov, Kimberly.Gardner@house.mo.gov, Don.Gosen@house.mo.gov, Alan.Green@house.mo.gov, Elijah.Haahr@house.mo.gov, Marsha.Haefner@house.mo.gov, Jim.Hansen@house.mo.gov, Ben.Harris@house.mo.gov, Ron.Hicks@house.mo.gov, Galen.Higdon@house.mo.gov, Justin.Hill@house.mo.gov, Dave.Hinson@house.mo.gov, Denny.Hoskins@house.mo.gov, Lincoln.Hough@house.mo.gov, Jay.Houghton@house.mo.gov, Penny.Hubbard@house.mo.gov, Tila.Hubrecht@house.mo.gov, Jake.Hummel@house.mo.gov, Tom.Hurst@house.mo.gov, Delus.Johnson@house.mo.gov, Caleb.Jones@house.mo.gov, Jeffery.Justus@house.mo.gov, Shelley.Keeney@house.mo.gov, Mike.Kelley@house.mo.gov, Kip.Kendrick@house.mo.gov, Bill.Kidd@house.mo.gov, Nick.King@house.mo.gov,
BATCH 2
Jeanne.Kirkton@house.mo.gov, Andrew.Koenig@house.mo.gov, Glen.Kolkmeyer@house.mo.gov, Bart.Korman@house.mo.gov, Michele.Kratky@house.mo.gov, Jeremy.LaFaver@house.mo.gov, Mike.Lair@house.mo.gov, Bill.Lant@house.mo.gov, Jeanie.Lauer@house.mo.gov, Deb.Lavender@house.mo.gov, Mike.Leara@house.mo.gov, Donna.Lichtenegger@house.mo.gov, Warren.Love@house.mo.gov, Steve.Lynch@house.mo.gov, Nick.Marshall@house.mo.gov, Kirk.Mathews@house.mo.gov, Karla.May@house.mo.gov, John.McCaherty@house.mo.gov, Gail.Beatty@house.mo.gov, Tracy.McCreery@house.mo.gov, Andrew.McDaniel@house.mo.gov, Tom.McDonald@house.mo.gov, JoeDon.McGaugh@house.mo.gov, Kevin.McManus@house.mo.gov, Margo.McNeil@house.mo.gov, Susan.Meredith@house.mo.gov, Jeff.Messenger@house.mo.gov, Rocky.Miller@house.mo.gov, Bonnaye.Mims@house.mo.gov, Gina.Mitten@house.mo.gov, Genise.Montecillo@house.mo.gov, Mike.Moon@house.mo.gov, Judy.Morgan@house.mo.gov, Lynn.Morris@house.mo.gov, Dave.Muntzel@house.mo.gov, Jim.Neely@house.mo.gov, Stacey.Newman@house.mo.gov, Mary.Nichols@house.mo.gov, Charlie.Norr@house.mo.gov, Bill.Otto@house.mo.gov, Sharon.Pace@house.mo.gov, Mark.Parkinson@house.mo.gov, Joshua.Peters@house.mo.gov, Donna.Pfautsch@house.mo.gov, Don.Phillips@house.mo.gov, Tommie.Pierson@house.mo.gov, Randy.Pietzman@house.mo.gov, Patricia.Pike@house.mo.gov, Jeff.Pogue@house.mo.gov, Craig.Redmon@house.mo.gov, Holly.Rehder@house.mo.gov, Bill.Reiboldt@house.mo.gov, Tim.Remole@house.mo.gov, Shawn.Rhoads@house.mo.gov, Todd.Richardson@house.mo.gov, John.Rizzo@house.mo.gov, Shane.Roden@house.mo.gov, Rebecca.Roeber@house.mo.gov, Don.Rone@house.mo.gov, Robert.Ross@house.mo.gov, Caleb.Rowden@house.mo.gov, Lyle.Rowland@house.mo.gov, Joe.Runions@house.mo.gov, Becky.Ruth@house.mo.gov, Dan.Shaul@house.mo.gov, Noel.Shull@house.mo.gov, Lindell.Shumake@house.mo.gov, Clem.Smith@house.mo.gov, Sheila.Solon@house.mo.gov, Chrissy.Sommer@house.mo.gov, Bryan.Spencer@house.mo.gov, Kathryn.Swan@house.mo.gov, Jered.Taylor@house.mo.gov, Rob.Vescovo@house.mo.gov, Nate.Walker@house.mo.gov, Rochelle.Gray@house.mo.gov, Stephen.Webber@house.mo.gov, Bill.White@house.mo.gov, John.Wiemann@house.mo.gov, Ken.Wilson@house.mo.gov, David.Wood@house.mo.gov, Anne.Zerr@house.mo.gov,
TWITTER
Leave No One Behind.Please vote no on HB1599  #AdopteeRights @staceynewman  @keithenglishmo @RobVescovo
@paulcurtman @RickBrattin
Leave No One Behind.Please vote no on HB1599 #AdopteeRights @calebmjones @TracyMcCreery @RepSheilaSolon
@s_webber @JohnJRizzo @EricBurlison
Leave No One Behind. Please vote no on HB1599  #AdopteeRights @KevinCorlew @Rep_TRichardson @JacobHummel
@markparkinson @RockneMiller
Leave No One Behind. Please vote no on HB1599  #AdopteeRights @VoteJW @RepBillWhite @johndiehljr @KenWilsonMO
@ellington_b @MORepDunn
Leave No One Behind.  Please vote no on HB1599 @PatConwayMORep @Bobdistrict93 @RepWanda @CloriaBrown
@lindablack107 #AdopteeRights
Leave No One Behind.  Please vote no on HB1599  #AdopteeRights @Fraker4Mo @FitzpatrickMO @kevinengler
@garycross1 @TonyRDugger
Leave No One Behind. Please vote no on HB1599  #AdopteeRights @Repmikekelley @Delus @RNHCKS
@JimHansen40 @dgosen @bear_adams  @jaybarnes5
Leave No One Behind. Please vote no on HB1599  #AdopteeRights @ FriendsofDonna @MikeLeara @RepBillLant @BARTKORMAN @Kipk45
@GailBeatty
Leave No One Behind. Please vote no on HB1599 #AdopteeRights@ PetersSTL
@MargoMcNeil @messenger4mo @BillKiddforMO @RepJimNeely @RepMikeLair
Leave No One Behind. Please vote no on HB1599  #AdopteeRights @calebrowden
@MarshaHaefner @rebeccaroeber34 @DebLavender @MOLegDems
Leave No One Behind. Please vote no on HB1599  #AdopteeRights @pennyhubbard
@RepMikeColona @NickKingDist17 @MoRepKimGardner @RepMike Butler
Leave No One Behind. Please vote no on HB1599  #AdopteeRights @RepSharonPace
@BillOtto1 @JKirkton @gcmitts @MikeCierpiot @DianeF123
Leave No One Behind. Please vote no on HB1599  #AdopteeRights @ jeanielauer @votegannon @danshaul113 @lfshumake @shawnrhoads154
@KathieConway
Leave No One Behind. Please vote no on HB1599  #AdopteeRights@dave_hinson
@lincolnhough @RepLaurenArthur@jeremylafaver
@charlienorr
Leave No One Behind. Please vote no on HB1599 #AdopteeRights @BeckyRuth114
@NoelShull @nickmarshall30 @timremole @Jeffrey_Pogue @CraigRedmon
Leave No One Behind. Please vote no on HB1599  #AdopteeRights @RepRobertRoss @DLHoskins
@reppfautsch @shelleykeeney @KevinLAustin1 @kurtbahr
Leave No One Behind. Please vote no on HB1599  #AdopteeRights
@Mo4charlie @SandyCrawford2 @DeanDohrman @glenkolkmeyer
@elijahhaahr
Leave No One Behind. Please vote no on HB1599  #AdopteeRights
@VoteMikeMoon @Randy Pietzman @KeithJFrederick @JMcCaherty @TilaRowland
Leave No One Behind. Please vote no on HB1599  #AdopteeRights @Koenig4MO @MoRepSueAllen
@RepSonya131 @reptomflanigan @ChuckBasye47
Leave No One Behind. Please vote no on HB1599  #AdopteeRights @Justinalf @CornejoForMO @Dogan4Rep
@MORepSommer @rone_don @EricBurlison
Leave No One Behind. Please vote no on HB1599  #AdopteeRights @hrehder @travisfitzwater
@KirkMathews110 @JoeDonMcGaugh @drurep150
Leave No One Behind. Please vote no on HB1599 #AdopteeRights @HillforMissouri @JChipmanMo120th @Kathyswan147 @Jered_Taylor  @BryanSpencer25
Bastard Nation | P. O. Box 9959 | Spokane, WA 99209 |
Phone 614-641-0294
bastards.org