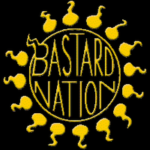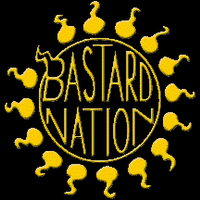 Bastard Nation Action Alert via Open Adoption Records Quebec
October 6, 2016
Distribute Freely!
Please help our friends and Bastard Nation partner Open Adoption Records Quebec by calling, emailing and tweeting. As with in the US, birth parent privacy was never promised. Say no to vetoes!!
Open Adoption Records in Quebec
#ActionAlert
It's time to make our voices heard. Tweet, call, write or email. We want adoption record reform without vetoes. Birth parent privacy was never promised. Vetoes only protect lies, coverup and government deception.
DNA has disposed of any aspect of privacy and a veto has no place in the 21st century. We are not going to leave any adoptee behind.
I need every one of you to contact Stephanie Vallee right now, tell her that adoption reform is possible without restrictive archaic vetoes.
We refuse to support this bill unless the veto is removed
Hashtag #NoVetoBill113 Contact the Minister here:
Cut and paste the tweet.
Twitter @ValleeStephanie Birthmother privacy was never promised, remove the veto from #Bill113. #OpenRecordsQuebec #LeaveNoBastardBehind @OpenRecordsQC
@ValleeStephanie Naissance mère la vie privée n'a jamais été promis, supprimer le droit de veto de # Bill113. #OpenRecordsQuebec #assnat
@ValleeStephanie Reform #Bill113 without #veto. Use the reform template from #Hawaii for true justice #OpenRecordsQuebec @OpenRecordsQC
Stéphanie Vallée
Ministère de la Justice
Édifice Louis-Philippe-Pigeon
1200, route de l'Église
9e étage
Québec (Quebec) G1V 4M1
Telephone: 418-643-4210
Fax: 418-646-0027
ministre@justice.gouv.qc.ca
Ministère de la Justice
Palais de justice de Montréal
1, rue Notre-Dame Est
11e étage, Bureau 11.39
Montréal (Quebec) H2Y 1B6
Telephone: 514-873-3317
Fax: 514-873-7174
ministre@justice.gouv.qc.ca
Electoral division
224, rue Principale Sud
Maniwaki (Quebec) J9E 1Z9
Telephone: 819-441-2626
Toll-free: 1-866-315-0237
Fax: 819-441-1793
svallee-gati@assnat.qc.ca
Édifice Jos-Montferrand
170, rue de l'Hôtel-de-Ville
Bureau 8.600
Gatineau (Quebec) J8X 4C2
Telephone: 819-420-3264
Fax: 819-420-3265
svallee-gati@assnat.qc.ca
Read the News Story
Quebec moves to "modernize" adoption, CBC News, Montreal, October 6. 2016
Bastard Nation | P. O. Box 9959 | Spokane, WA 99209 | Phone 614-641-0294
www.bastards.org

Print Article