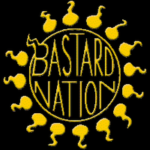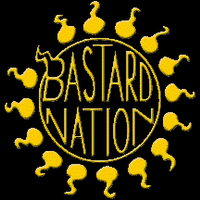 SB 329 restores Original Birth Certificate access to all Texas adoptees without restriction or conditions. The bill changes dramatically the current hodgepodge of restrictions and hoops Texans are forced to navigate to receive their OBCs. It brings Texas up to the best practice standards of nine other states that support adoptee equality under law and due process through unrestricted access to OBCs for those to which they pertain
The bill:
Restores the right of OBC access to all adopted Texans 18 and over.   

Requires the state registrar of vital statistics (state registrar) to provide, upon written request, a non-certified copy of a person's original birth certificate to a person who was adopted or, if the adopted person is deceased, to an adult descendant, adult sibling, surviving spouse, or adopted parent of the adopted person if certain conditions are met.   

Contains a genuine Contact Preference Form with no veto or disclosure provisions
The bill is here.  An identical House Bill, HB 547 has not been acted on yet.
SB 329 has the support of adoptee rights and adoption reform organizations in Texas and throughout the country  as well as birthparents, adoptive parents, adoption professionals, and child welfare advocates. On March 30 it passed favorably out of the Senate Committee on State Affairs and may soon appear on the Senate floor for a full vote.
Texas STAR (not affiliated with BN) has designated Monday, April 17, as SB 329  Lobby Day. Supporters will meet in person at the statehouse to discuss the bill with legislators. Those who cannot attend in person can write letters or make calls of support.
Lobby Day Time and Location:  8:30 AM-5:00 PM.  Texas State Capitol, 1100 San Jacinto. Austin, Texas 78711.  Meet in Ground Floor Rotunda.
Bastard Nation urges its members to join this effort and to call, write, or visit to express support.
If you were born and/or adopted in Texas , currently live there, or have connections to the state, please include that information with your request.
Bastard Nation is submitting written support and will post it soon.
Sample message:
If you contact the Senators on FB or email, PLEASE BE POLITE AND PROFESSIONAL Your message need not be long.
Dear Honorable Senator,
Please vote DO PASS on SB 329, The bill:
restores the right of Original Birth Certificate access to all Texas adoptees with no restrictions or conditions  

permits the release of the OBC to an adult descendant, adult sibling, surviving spouse, or adopted parent of a deceased adopted person if certain conditions are met.   

contains a genuine voluntary Contact Preference form similar to those found in Oregon, Alabama, New Hampshire, Maine, and Rhode Island.
Please join Rhode Island, Maine, Alabama, Oregon, New Hampshire, Colorado and Hawaii in restoring equal civil rights for adult citizens who were adopted as children. Kansas and Alaska have always had equality for ALL citizens.
Thank you,
Xxxxx
Texas Senate Contact Information
NOTE:  Sen Creighton is the bill's author; Sen, Garcia, Menendez and Miles are co-authors, and Sen. Bettencourt, Birdwell, Estes, Lucio, Perry, Rodriguez, Selinger, Van Taylor, and Watson are sponsors.
Sen. Donna Johnson: opposed
Senate Directory: Web page and phone links to senators
https://www.txdirectory.com/online/txsenate/
Email:
(If email bounces click on link to individual senator found above in directory)
brian.bettencourt@senate.texas.gov, brian.birdwell@senate.texas.gov,  dawn.buckingham@senate.texas.gov, konni.burton@senate.texas.gov, donna.campbell@senate.texas.gov, brandon.creighton@senate.texas.gov, craig.estes@senate.texas.gov,  sylvia@sylviaforsenate.com, bob.hall@senate.texas.gov, kelly.hannock@senate.texas.gov, juan.hinojosa@senate.texas.gov, don.huffines@senate.texas.gov,  joan.huffman@senate.texas.gov, bryan.hughes@senate.texas.gov, lois.kolkhorst@senate.texas.gov, eddie.lucio@senate.texas.gov, jose.menendez@senate.texas.gov, jane.nelson@senate.texas.gov, robert.nichols@senate.texas.gov,
charles.perry@senate.texas.gov, jose.rodriguez@senate.texas.gov, charles.schwertner@senate.texas.gov, kel.selinger@senate.texas.gov, larry.taylor@senate.texas.gov, van.taylor@senate.texas.gov, carlos.uresti@senate.texas.gov, kirk.watson@senate.texas.gov, royce.west@senate.texas.gov, john.whitmire@senate.texas.gov, judith.zaffirini@senate.texas.gov, borris.miles@senate.texas.gov
Facebook:
Brian Birdwell  https://www.facebook.com/BrianBirdwellForTexas/
Dawn Buckingham  https://www.facebook.com/dawn.buckingham.73
Konni Burton  https://www.facebook.com/KonniBurtonTX/
Donna Campbell  https://www.facebook.com/DonnaCampbellTX/  
Brandon Creighton https://www.facebook.com/CreightonForTX/
Juan "Chuey" Hinojosa  https://www.facebook.com/SenatorHinojosa
Joan Huffman  https://www.facebook.com/senatorjoanhuffman/
Lois Kolkhorst  https://www.facebook.com/LoisKolkhorst/
Eddie Lucio, Jr.   https://www.facebook.com/SenatorLucio/
Jose Menendez  https://www.facebook.com/Menendez4Texas/
Borris Miles https://www.facebook.com/BorrisLMiles/
Van Taylor  https://www.facebook.com/VanForTexas/
Carlos Uresti  https://www.facebook.com/carlosuresti/?ref=br_rs
Kirk Watson  https://www.facebook.com/KirkPWatson/
Royce West  https://www.facebook.com/KirkPWatson/
John Whitmire  https://www.facebook.com/SenatorWhitmire/
Tweets:
@SenatorBirdwell, ‏@DrBuckinghamTX, @KonniBurton Please DO PASS SB329 #equal rights
@DonnaCampbellTX ,@SenCreighton, @EstesForTexas Please DO PASS SB329 #equal rights
@SenatorSylvia, @VoteBobHall, @TxChuy Please DO PASS  SB329 #equal rights
@DonHuffines, @joanhuffman, @SenBryanHughes Please DO PASS SB329 #equal rights
@loiskolkhorst, @SenatorLucio, @SenJaneNelson  Please DO PASS SB329 #equal rights
@Menendez4Texas, @BorrisLMiles, @SenJaneNelson  Please DO PASS SB329 #equal rights
@electcharles, @JoseforTexas, @DrSchwertner ‏ Please DO PASS SB329 #equal rights
@SenLarryTaylor, @CarlosUresti,  ‏@KirkPWatson  Please DO PASS SB329 #equal rights
@SenRoyceWest, @whitmire_john, @JudithZaffirini Please DO PASS SB329 #equal rights
Texas House email list
Office of the Governor:
https://gov.texas.gov/contact/
House Representatives email addresses:
alma.allen@house.texas.gov, roberto.alonzo@house.texas.gov, carol.alvarado@house.texas.gov, rafael.anchia@house.texas.gov, charles.anderson@house.texas.gov, rodney.anderson@house.texas.gov, diana.arevalo@house.texas.gov, trent.ashby@house.texas.gov, ernest.bailes@house.texas.gov, cecil.bell@house.texas.gov, diego.bernal@house.texas.gov, kyle.biedermann@house.texas.gov, cesar.blano@house.texas.gov, dwayne.bohac@house.texas.gov, dennis.bonnen@house.texas.gov, greg.bonnen@house.texas.gov, cindy.burkett@house.texas.gov, dewayne.burns@house.texas.gov, dustin.burrows@house.texas.gov, angie.button@house.texas.gov, angie.chen@house.texas.gov, briscoe.cain@house.texas.gov, terry.canales@house.texas.gov, giovanni.capriglione@house.texas.gov, travis.clardy@house.texas.gov, garnet.coleman@house.texas.gov, nicole.collier@house.texas.gov, byron.cook@house.texas.gov, phillip.cortez@house.texas.gov, scott.cosper@house.texas.gov, tom.craddick@house.texas.gov, john.cyrier@house.texas.gov, tony.dale@house.texas.gov, drew.darby@house.texas.gov, sarah.davis@house.texas.gov, yvonne.davis@house.texas.gov, jay.dean@house.texas.gov, joseph.deshotel@house.texas.gov, joe.deshotel@house.texas.gov, dawnna.dukes@house.texas.gov, harold.dutton@house.texas.gov, gary.elkins@house.texas.gov, wayne.faircloth@house.texas.gov, pat.fallon@house.texas.gov, jessica.farrar@house.texas.gov, dan.flynn@house.texas.gov, james.frank@house.texas.gov, john.frullo@house.texas.gov, charlie.geren@house.texas.gov, barbara.gervin@house.texas.gov, barbara.hawkins@house.texas.gov, barbara.gervin_hawkkins@house.texas.gov, helen.giddings@house.texas.gov, craig.goldman@house.texas.gov, larry.gonzales@house.texas.gov, Mary.gonzalez@house.texas.gov, lance.gooden@house.texas.gov, rd.guerra@house.texas.gov, ryan.guillen@house.texas.gov, roland.gutierrez@house.texas.gov, cole.hefner@house.texas.gov, ana.hernandez@house.texas.gov, bobby.guerra@house.texas.gov, abel.herrero@house.texas.gov, gina.hinojosa@house.texas.gov, justin.holland@house.texas.gov, donna.howard@house.texas.gov, dan.huberty@house.texas.gov, todd.hunter@house.texas.gov, jason.isaac@house.texas.gov, celia.isreal@house.texas.gov, eric.johnson@house.texas.gov, jarvis.johnson@house.texas.gov, kyle.kacal@house.texas.gov, mark.keough@house.texas.gov, ken.king@house.texas.gov, phil.king@house.texas.gov, tracy.king@house.texas.gov, stephanie.klick@house.texas.gov, linda.koop@house.texas.gov, matt.krause@house.texas.gov, john.kuempel@house.texas.gov, stan.lambert@house.texas.gov, brooks.landgraf@house.texas.gov, mike.lang@house.texas.gov, lyle.larson@house.texas.gov, jodie.laudenberg@house.texas.gov, jeff.leach@house.texas.gov, oscar.longoria@house.texas.gov, jm.lozano@house.texas.gov, eddie.lucio@house.texas.gov, armando.martinez@house.texas.gov, will.metcalf@house.texas.gov, morgan.meyer@house.texas.gov, rick.miller@house.texas.gov, ina.minjarez@house.texas.gov, joe.moody@house.texas.gov, geanie.morrison@house.texas.gov, sergio.munoz@house.texas.gov, jim.murphy@house.texas.gov, andrew.murr@house.texas.gov, victoria.neave@house.texas.gov, alfonso.nevarez@house.texas.gov, rene.oliveira@house.texas.gov, tom.oliverson@house.texas.gov, evelina.ortega@house.texas.gov, jordan.Overturf@house.texas.gov, chris.paddie@house.texas.gov, tan.parker@house.texas.gov, dennis.paul@house.texas.gov, maryann.perez@house.texas.gov, mary.perez@house.texas.gov, dade.phelan@house.texas.gov, larry.phillips@house.texas.gov, joseph.pickett@house.texas.gov, four.price@house.texas.gov, john.raney@house.texas.gov, richard.raymond@house.texas.gov, ron.reynolds@house.texas.gov, matt.rinaldi@house.texas.gov, kevin.roberts@house.texas.gov, eddie.rodriguez@house.texas.gov, justin.rodriguez@house.texas.gov, ramon.romero@house.texas.gov, toni.rose@house.texas.gov, scott.sanford@house.texas.gov, matt.schaefer@house.texas.gov, mike.schofield@house.texas.gov, leighton.schubert@house.texas.gov, matt.shaheen@house.texas.gov, jd.sheffield@house.texas.gov, hugh.shine@house.texas.gov, ron.simmons@house.texas.gov, john.smithee@house.texas.gov, drew.springer@house.texas.gov, phil.stephenson@house.texas.gov, jonathan.stickland@house.texas.gov, joe.straus@house.texas.gov, lynn.stucky@house.texas.gov, valoree.swanson@house.texas.gov, shawn.thierry@house.texas.gov, ed.thompson@house.texas.gov, senfronia.thompson@house.texas.gov, karen.Stagner@house.texas.gov, andrea.stingley@house.state.tx.us, tony.tinderholt@house.texas.gov, chris.turner@house.texas.gov, tomas.uresti@house.texas.gov, gary.vandeaver@house.texas.gov, jason.villalba@house.texas.gov, hubert.vo@house.texas.gov, armando.walle@house.texas.gov, james.white@house.texas.gov, terry.wilson@house.texas.gov, paul.workman@house.texas.gov, john.wray@house.texas.gov, gene.wu@house.texas.gov, william.zedler@house.texas.gov, bill.zedler@house.texas.gov, john.zerwas@house.texas.gov
Bastard Nation  Phone 614-641-0294
www.bastards.org

Print Article