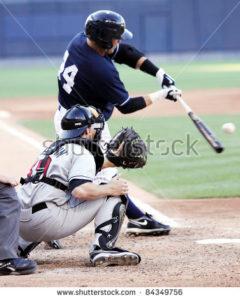 Greg Luce, director of the Adoptee Rights Law Center hit another one out of the ballpark today with The Truth about Florida. 
The truth about Florida is this: no OBC access bill will get through the Florida legislature this session without legislators adding crippling and discriminatory restrictions. No chance. I'm confident saying this publicly, and everyone I have spoken to privately has said the same. It is clear that disclosure vetoes or redactions—the restrictions and black boxes that hide or obliterate identity on an adoptee's own birth record—will be added to any version of an OBC access bill that makes its way out of a Florida legislative hearing this session…But the truth is that the Florida legislature today is not ready to restore the right to unrestricted access to original birth records. It ain't going to happen, and that means discriminatory compromise and restrictions are last-ditch options—but only if you allow them to be. That's the complication of truth, and it is why we oppose HB357. We know where it is headed. It is also why I am guarded about the recent filing of a clean bill, particularly within the context of Florida. It will go the same way as HB357, if not actually used to support HB357 to get there instead.
Bastard Nation endorses Luce's statement completely.

Apparently, bill pushers find the word "rights" attached to adoptees scary.
The current situation in Florida, is, to put it frankly, crazy. Not only are we faced with a tiny number of deformers who will take anything they can get, but publicly argue that adoptees do not even have a right to their own original birth certificates.  Instead, it's all a matter of "policy and procedures." If that were true why is it so difficult to change?
Just as crazy is the deformer claim that the fact that 26 national state, and international adoptee rights/adoption reform organizations have sent the Florida legislators a joint letter of opposition to the HB357 holds no water for Florida lawmakers.  We are just wasting our time. Presumably,  this also means that advocacy by individual adopted persons for the restoration of their right of unrestricted access is a waste of time, too.  Big Brother  Deform knows better than you what you want. Go back to your sandbox and dig a hole.
This is seriously bad politics.
But wait! It's all about nothing– just a trivial matter of "policy and procedure." It's not about us. It's not about our rights.
…Marley Greiner. Executive Chair
Resist and Reject!

Print Article