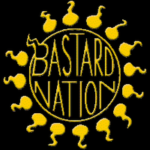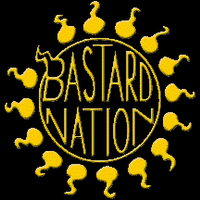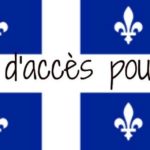 Bastard Nation/Open Adoption  in Quebec Action  Alert
May 18 2017
Distribute Freely!
Quebec Adopteees Need Your Help Now!
Calling all Bastards! Please help our partner organization Open Adoption Records in Quebec. It's a simple cut and paste. Ask that the veto be removed from Bill 113, and then please come back and be counted!
This is the Twitter and e-mail list for the MNA's, or, members of the Quebec National Assembly.
Takes just a few minutes of your time via copy/paste and does make a difference.
The equal rights perspective in this province has never been presented without bowing to compromise.
Our mission is simple: Open records for all. Not SOME.
The law in most places continues to ignore the very voices of those to whom adoption pertains.
Please do the deed, and come back here to be counted.
THANK YOU ALL SO MUCH!
Bill 113 (Bill and other documentation)
Email Template—cut and paste
Dear Honorable Assembly Member,
Please remove the veto from Bill 113. It strips adult adoptees of their rights to equal treatment under the law and gives birth parents special rights (anonymity) not granted to any other citizen. Privacy and anonymity are not the same thing. An adult adoptee's right to the original record of their birth and to be treated by the state in the same manner as the non-adopted are fundamental rights.
Please remove the veto.
Thank you for your time and service.
Your name
Email Strings—
Dominique.Anglade.SHSA@assnat.qc.ca, parcand-moro@assnat.qc.ca, Pierre-Michel.Auger.CHMP@assnat.qc.ca, ministre@msss.gouv.qc.ca,
Stephane.Bergeron.VERC@assnat.qc.ca, Raymond.Bernier.MONT@assnat.qc.ca, Pascal.Berube.MATN@assnat.qc.ca, sbillette-hunt@assnat.qc.ca, David.Birnbaum.DMG@assnat.qc.ca, Francois.Blais.CHLB@assnat.qc.ca,
Luc.Blanchette.RNT@assnat.qc.ca, gbolduc-mega@assnat.qc.ca, fbonnardelgran@assnat.qc.ca, Jean.Boucher.UNGA@assnat.qc.ca, jboulet-lavi@assnat.qc.ca, Guy.Bourgeois.ABES@assnat.qc.ca,
Paul.Busque.BESU@assnat.qc.ca, ecaire-lape@assnat.qc.ca, mcarriere-chap@assnat.qc.ca, jchagnon-wsl@assnat.qc.ca, fcharbonneau-miil@assnat.qc.ca,
Benoit.Charette.DEMO@assnat.qc.ca, lcharlebois-soul@assnat.qc.ca, Germain.Chevarie.IDLM@assnat.qc.ca,, Alexandre.Cloutier.LSJ@assnat.qc.ca,
Martin.Coiteux.NELL@assnat.qc.ca, ccousineau-berr@assnat.qc.ca, Jdamour-rdl@assnat.qc.ca,
Sylvie.DAmours.MIRA@assnat.qc.ca, fdavid-goui@assnat.qc.ca, Helene.David.OUTR@assnat.qc.ca, rdesantis-bosa@assnat.qc.ca, adrolet-jele@assnat.qc.ca, Andre.Fortin.PONT@assnat.qc.ca,
Luc.Fortin.SHER@assnat.qc.ca, jean-marc.fourniersala@assnat.qc.ca, mgaudreault-hull@assnat.qc.ca, Sylvain.Gaudreault.JONQ@assnat.qc.ca, Francois.Gendron.ABOU@assnat.qc.ca,
Pierre.Giguere.SAMA@assnat.qc.ca, Jean-Denis.Girard.TRRI@assnat.qc.ca, Jean.Habel.SARO@assnat.qc.ca, shamad-lohe@assnat.qc.ca, Guy.Hardy.SAFR@assnat.qc.ca, dheurtel-viau@assnat.qc.ca, Veronique.Hivon.JOLI@assnat.qc.ca, Patrick.Huot.VANI@assnat.qc.ca, airaca-papi@assnat.qc.ca, Mireille.Jean.CHIC@assnat.qc.ca, sjb.BORD@assnat.qc.ca, gkelley-jaca@assnat.qc.ca,
akhadir-merc@assnat.qc.ca, Maka.Kotto.BOUR@assnat.qc.ca, Mario.Laframboise.BLAI@assnat.qc.ca, Diane.Lamarre.TAIL@assnat.qc.ca, Andre.Lamontagne.JOHN@assnat.qc.ca, Lise.Lavallee.REPE@assnat.qc.ca, Harold.Lebel.RIMO@assnat.qc.ca, guy.leclair-beau@assnat.qc.ca, flegault-asso@assnat.qc.ca, Nicole.Leger.PAT@assnat.qc.ca, CarlosJ.Leitao.ROBA@assnat.qc.ca, Gaetan.Lelievre.GASP@assnat.qc.ca,Mathieu.Lemay.MASS@assnat.qc.ca, llessard-lotb-fron@assnat.qc.ca,
Jean-Francois.Lisee.ROSE@assnat.qc.ca, Agnes.Maltais.TASC@assnat.qc.ca,
Nicolas.Marceau.ROUS@assnat.qc.ca, donaldmartel-nico@assnat.qc.ca, Manon.Masse.SMSJ@assnat.qc.ca, Michel.Matte.PORT@assnat.qc.ca, nmenard-lapo@assnat.qc.ca, Richard.Merlini.LAPR@assnat.qc.ca, Marie.Montpetit.CREM@assnat.qc.ca, pierre.moreau-chat@assnat.qc.ca, nmorin-cds@assnat.qc.ca,
Marie-Claude.Nichols.VAUD@assnat.qc.ca, Martin.Ouellet.RELE@assnat.qc.ca, Martine.Ouellet.VACHON@assnat.qc.ca, gouellette-chom@assnat.qc.ca, fouimet-marq@assnat.qc.ca, spage@assnat.qc.ca, Francois.Paradis.LEVI@assnat.qc.ca, pparadis-brmi@assnat.qc.ca,
mpicard-cdlc@assnat.qc.ca, Marc.HPlante.MASK@assnat.qc.ca,
Robert.Poeti.MABO@assnat.qc.ca, cpoirier@assnat.qc.ca, Saul.Polo.LDR@assnat.qc.ca, Sebastien.Proulx.JETA@assnat.qc.ca,
preid-orfo@assnat.qc.ca, lorrainerichard-dupl@assnat.qc.ca, Jean-Francois.Roberge.CHMB@assnat.qc.ca, Sylvain.Rochon.RICL@assnat.qc.ca, frotiroti-jmv@assnat.qc.ca, jrousselle-vimo@assnat.qc.ca,
nroy-mota@assnat.qc.ca, sylvainroy-bona@assnat.qc.ca, Claire.Samson.IBER@assnat.qc.ca, Monique.Sauve.FABR@assnat.qc.ca, sschneeberger-drum@assnat.qc.ca, Caroline.Simard.CHCB@assnat.qc.ca, Serge.Simard.DUBU@assnat.qc.ca, gsklavounos-lado@assnat.qc.ca, Chantal.Soucy.SAHY@assnat.qc.ca, aspenard-beno@assnat.qc.ca, Yves.St-Denis.ARGE@assnat.qc.ca, cstpierre-acad@assnat.qc.ca, Claude.Surprenant.GROU@assnat.qc.ca, marc.tanguay-lafo@assnat.qc.ca, ltheriault-anjo@assnat.qc.ca,
atherrien-sagu@assnat.qc.ca, mtraversy-terr@assnat.qc.ca, Veronyque.Tremblay.CHAU@assnat.qc.ca,dave.turcotte-saje@assnat.qc.ca, svallee-gati@assnat.qc.ca,
kvallieres-ricm@assnat.qc.ca, dvien-bell@assnat.qc.ca, avilleneuve-berh@assnat.qc.ca, kweil-nddg@assnat.qc.ca
Twitter:
@DomAnglade @PierreArcand @DRGBarrette @sbergeron Please remove the veto from Bill 113 We deserve equality #AdopteeRights
@BernierRaymond @PascalBerube @stephanbillette @DavidBirnbaum1 Please remove the veto from Bill 113 We deserve equality #AdopteeRights
@LBlanchetteRNT @GhislainBolduc @fbonnardelCAQ Please remove the veto from Bill 113 We deserve equality #AdopteeRights
@guybourgeois90 @PaulBusquePLQ @ericcaire @plqcarriere Please remove the veto from Bill 113 We deserve equality #AdopteeRights
@mille_illes @luciecharlebois @germainchevarie @alexcloutier Please remove the veto from Bill 113 We deserve equality #AdopteeRights
@CoiteuxMartin @phcouillard @ClaudeCousinea @JDAmourofficiel Please remove the veto from Bill 113 We deserve equality #AdopteeRights
@SylvieDAmours @Jacques170248 @FrancoiseDavid @David_Hlne Please remove the veto from Bill 113 We deserve equality #AdopteeRights
@R_de_Santis @andredrolet @AvecAndreFortin @LucFortin_MCC Please remove the veto from Bill 113 We deserve equality #AdopteeRights
@JeanMFournier_ @MgaudreaultHull @SylvainGaudrea2 @PGiguerePLQ Please remove the veto from Bill 113 We deserve equality #AdopteeRights
@girardjd @JeanHabel @SamHamad @Heurtel Please remove the veto from Bill 113 We deserve equality #AdopteeRights
@vhivon @AlexandreIraca @mireillejean @SJB_CAQ Please remove the veto from Bill 113 We deserve equality #AdopteeRights
@MNAGeoffKelley @AmirKhadir @Maka_Kotto @LaframboiseMa Please remove the veto from Bill 113 We deserve equality #AdopteeRights
@DianeLamarrePQ @andrelamontagn2 @lavallelise @HaroldLeBel Please remove the veto from Bill 113 We deserve equality #AdopteeRights
@francoislegault @nicolelegerPAT @carlosjleitao @GlelievrePQ Please remove the veto from Bill 113 We deserve equality #AdopteeRights
@Mathieu_Lemay @LaurentPLQ @JFLisee @AgnesMaltais Please remove the veto from Bill 113 We deserve equality #AdopteeRights
@NmarceauPQ @ManonMasse_Qs @Nicole_Menard @RichMerlini Please remove the veto from Bill 113 We deserve equality #AdopteeRights
@Marie_Montpetit @pierremoreauplq @norbertmorin @marnic002 Please remove the veto from Bill 113 We deserve equality #AdopteeRights
@martineouellet @GuyOuellette @spage_pag @fparadislevis Please remove the veto from Bill 113 We deserve equality #AdopteeRights
@MarcPicardQc @MhPlante @robertpoeti @CpoirierHM Please remove the veto from Bill 113 We deserve equality #AdopteeRights
@Saul_Polo @SebastienProulx @SrochonQc @FiloRotiroti Please remove the veto from Bill 113 We deserve equality #AdopteeRights
@RousselleJean @clairesamsoncaq @Monique_Sauve @Sebastien_DBF Please remove the veto from Bill 113 We deserve equality #AdopteeRights
@CarolineSimard_ @GerrySklavounos @ChantalSoucy2 @AndreSpenard Please remove the veto from Bill 113 We deserve equality #AdopteeRights
@YvesStDenis @stpierre_ch @CSurprenantGROU @Marc_Tanguay Please remove the veto from Bill 113 We deserve equality #AdopteeRights
@LiseT_ALR @AtherrienPQ @MathieuTraversy @Vero_Tremblay Please remove the veto from Bill 113 We deserve equality #AdopteeRights
@daveturcotte @valleestephanie @ka_vallieres Please remove the veto from Bill 113 We deserve equality #AdopteeRights
@AndrVilleneuve3 @Kathleen_Weil Please remove the veto from Bill 113 We deserve equality #AdopteeRights
Bastard Nation | P. O. Box 9959 | Spokane, WA 99209 | Phone 614-641-0294
www.bastards.org
Follow us on Twitter @BastardsUnite

Print Article