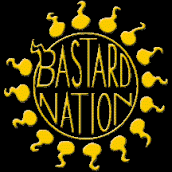 Bastard Nation is happy to announce that it has entered into a partnership with Open Adoption Records in Quebec (OARiQ), the only authentic no-compromise adoptee-led  organization dedicated to adoptee equality in Quebec.  It joins  BN partners CalOpen Indiana Open Access, and Missouri Open.
Open Adoption Records in Quebec is dedicated to the recognition of the full human and civil rights of adult adoptees across Canada, although it currently  targets Quebec, which they see as the launch pad for adoption equality and records access for the rest of the country.   OARiQ advocates the opening to adoptees, upon request and age of majority, those government documents which pertain to their historical, genetic, and legal identity, including the unaltered original birth certificate and adoption decree.  Please join OARQ's Facebook page and let your support and voice be heard in Quebec!  Read our partnership agreement here.
Open Adoption Records in Quebec is  led by Manon McGinty,  Marisa Cooper, Jo-Ann Hatting,  Georgia May, and and Jill Davau.
We asked them to tell us a little bit about themselves and their goals for Quebec and Canada.

Manon McGinty  has been an advocate for completely open adoption records for over 25 years. She passionately believes that the identities of those adopted in Canada should be returned to them in their entirety. Her decision to pursue advocacy for intact identities was made after dealing with the archaic governmental bureaucracy in the province of Quebec, where she was adopted.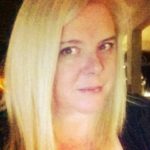 Marisa Cooper  is an adoptee born in Woodstock, Ontario, and adopted and raised in Oxford County.  Marissa writes, "I was born in Woodstock General, and I found my birth parents despite a disclosure veto in place . I seek to help lead Open Adoption Records in Quebec to put adoptee equality first: that means OBC access for all, no vetoes, no restrictions. I believe that there is no compromise possible or necessary when it comes to adoptee equality. No adoptee should be left behind. As a strategist, I believe all efforts should be focused on Quebec. Introducing clean legislation in Quebec will change the legislative template across Canada. That is why I am urging every adoptee across Canada to support OARiQ. OARiQ mission–to restore equality to adoptees in Quebec–is the only way to proceed with legislation. Other groups in Quebec that settle for less will achieve less (and will leave adoptees behind). Leaving fellow adoptees behind is unconscionable."
Jo-Ann Hatting
is a 59 year old adoptee from Montreal Canada, living in Copenhagen Denmark. She has searched for her mom the past 25 years. Her mother was located June 2015.  She waited 16 years for non-identifying information from Batshaw and  received the information May 2015. With DNA and non-identifying information her cousin was able to find her mother by building a family tree. She was reunited with her mother during Easter 2016. Jo-Ann is traveling back to Canada once again in August 2016 to live with her mother and visit with her 6 siblings, cousins, aunts,uncles, nieces and nephews. Mother and daughter are still not able to obtain the original birth certificate because it remains confidential. Jo-Ann states that she  believes it is our right to know our beginnings; it is our right to have our original birth certificate.  Jo-Ann says, "We want equal rights for all Canadian adoptees especially for adoptees from the province of Quebec. The papers pertaining our adoption  are ours." She does not support vetoes of any kind. Equal rights for all. 
Georgia May
is a 58- year old 2nd generation adoptee of an adoptee. Growing up, she was told by her adopters that her parents were dead; a lie which no doubt had a great impact on the unfolding of events in her life. When she learned the truth, nothing would stop her from searching. Reunited with mother and six siblings since 1985, yet still cannot possess her original birth document, she understands that identity and heritage are our birthright, as well as the right to fight for it. As such, she has since reclaimed her original name. DNA testing has also recently revealed her mother's origins, thus rendering secrets, lies, and sealed records useless.
She says, "In a world where truth and transparency are demanded of us everywhere, all the way down to social network signup, why does there yet exist this mythical argument for "confidentiality" when it is neither wanted nor justified?" Georgia's own children walked into a Montreal hospital and were able to obtain, no questions asked, all records pertaining to their births; when asked how this was possible, the clerk replied, "Because the records belong to THEM!" Indeed. Then, it follows that adoptees' records ALSO belong to THEM. Equal rights for all.
She does not support vetoes in any way, neither will she tolerate withholding of information. She will also freely assist anyone with their searches, with a keen instinct for reading between the lines. In fact, she successfully reunited a mother and daughter from Quebec with very little to go on- even though neither of them were still living in Canada! "With the internet, it's often no longer a challenge to take the non-ID info given 40-odd years ago, and put it to work. I believe everyone's entitled to their truth."
Jill Daviau – to be added

Print Article