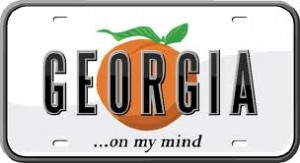 Forward Freely!
Georgia  adoptees need your help today!
On Monday, January 27,  HB 524 was heard in the Welch Subcommittee on Juvenile Justice.   Due to the enormous amount of contact to committee members from Georgians and people across the country, the bill was discussed and the  hearing continued to (probably) later this week.   As you will see from the report by Georgia activists  Kat Stanley below, leggies are taking this bill quite seriously and  have been influenced by our voice.
If you haven't contacted the Welch Subcommittee yet, please do so.  (Instructions below) Also visit the GEAR webpage for information on the bill and read BN's testimony in support of the original Buzz Brockway bill–the unrestricted bill we want passed.
Fourteen years ago Alabama unsealed its records.  Support Georgia today and create a Deep South Bastard Enclave!  Your voice counts!
GEAR is  not affiliated with Bastard Nation.
From Kat Stanley:
In the beginning of the hearing, Rep. Welch went in to detail about the letters/emails he received. He stated that his, as well as his fellow representative's email boxes were overflowing with letters of support for HB524 (Brockway substitute) from people all over the U.S. from New York to California and everywhere in between. He said that in the letters many people argued for HB524 by sharing their experience. He reiterated that the letters included in some instances very personal experiences that people had shared. Some argued it Constitutionally, some with emotion, some with straightforward facts. He also said that they (the Reps) appreciated this because it's what has helped them to have a more complete understanding of the issue.
He wanted us to know the NUMEROUS emails/letters were received and read.
GEAR wants you all to know how much your efforts are appreciated by us. You were definitely heard and talked about during the hearing.
We really cannot thank you enough.
If you didn't have the chance to write yet, it's not too late. Our hearing was continued and we will have another hearing with the subcommittee probably later this week. The day/time has not been determined yet.
The questions yesterday still centered on name redaction (Waites), abortion (Weldon), and birth mother privacy. New issues were raised such as whether medical information could be provided without revealing identifying information.
We need fresh faces at the next hearing. I don't know if they will take any additional testimony but new faces would help. The room was full yesterday with many having to stand because of limited space. Additional Reps sat in on the hearing because there is so much interest.
We also still need letters of support, so if you haven't had a chance to write, please do so.
I've copied in the email addresses of the entire Juvenile Justice Committee because we had a couple of substitutions yesterday.
THANK YOU to each and every single one of you that wrote the legislators and/or wished us well. We are incredibly fortunate to have this community that supports adoptee rights!
There just aren't words to convey how appreciative we are.
Copy and paste the following to do one email to all Reps.
tom.weldon@house.ga.gov, awelch@swblawfirm.com, simone.bell@house.ga.gov, joyce.chandler@house.ga.gov, pam.dickerson@house.ga.gov, delvis.dutton@house.ga.gov, stacey@staceyevans.org, repjacobs@gmail.com, earnest.smith@house.ga.gov, jason.spencer@house.ga.gov, keisha.waites@house.ga.gov, alex.atwood@house.ga.gov, willie.talton@house.ga.gov, stephen.allison@house.ga.gov, paulette.braddock@house.ga.gov, christian.coomer@house.ga.gov, chuck.efstration@house.ga.gov, scott.holcomb@house.ga.gov, wayne.howard@house.ga.gov, sheila.jones@house.ga.gov, dkendrick@kendrickforgeorgia.com, alisha@alishamorgan.com, mmo@mmolaw.com, regina.quick@house.ga.gov, dexter.sharper@house.ga.gov, sam.watson@house.ga.gov, david.wilkerson@house.ga.gov
Forward Freely!

Print Article