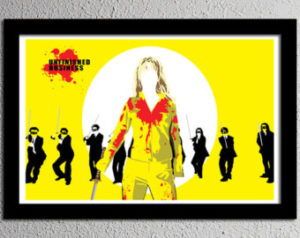 On July 6, 2017 45 state, national, and international adoptee rights/adoption reform/foster advocacy organizations sent a letter [pdf] to New York Governor Andrew Cuomo asking him to veto A 5036B.  This letter is unprecedented in scope and cooperation amongst organizations, and BN is proud to have assisted in its organization and writing. It was a pleasure to work with everyone who made this come together.  Particular thanks is owed to Greg Luce (Adoptee Law Center) whose idea it was; Cathi Swet and Annette Marie (New York State Adoption Equality) and Tim Monte-Wolphart (America Adoption Congress) for their comments, suggestions, and their continued effort to publicize the badness of this bill and get the news out to the right people.
Please read the bill and read the letter.   If you are in New York especially, write a letter to the editor of your local paper, post information about the bill on New York media and other sites. Send emails to Gov. Cuomo. Tweet him. Tell your friends.  Make A5036 the tilting point where all adoptees stand up and say No We will be erased no longer. Give us our records!
(Go to the BN LegPage for an index of New York information, actions, new stories, and videos.)
Below is the crux of the bill.  Why it is bad and needs to die.

What A5036B Does
A5036B is not an adoptee rights bill. If enacted, it will not restore an adult adoptee's right to an original birth certificate. It has no support from any adoptee rights organizations and has been met with broad derision and rebuke from adoptees and the adoption community in the United States and internationally. It is instead a complicated and convoluted bill that will, if enacted, create a complex and expensive process that favors bureaucracy over rights and fiscal irresponsibility over outcomes. The bill, which did not receive a hearing:
Requires the judiciary to handle adult adoptee requests for release of an original birth certificate;
Requires the judiciary to refer those requests to the New York State Department of Health (DOH), which must, at taxpayer cost, attempt to locate and notify birthparents of the adoptee's request within 120 days;
Requires the DOH to develop "confirmation" forms that DOH provides birthparents for completion. A birthparent may request "continued confidentiality" on the form or indicate consent to release the adoptee's unredacted original birth certificate;
Gives birthparents a special "right" —which no other parent or party possesses— to redact information from a government-issued birth certificate;
Requires the DOH to report to the judiciary on the status of searches and notifications;
Requires additional judicial review and gives "discretion" to a judge to release, or redact, an original birth certificate if a birthparent has died or cannot be located and notified;
Does not allow descendants of adoptees to request the adoptee/ancestor's original birth certificate, no matter the date of the ancestor's birth;
Requires the DOH to develop a costly and "widely disseminated" publicity campaign to promote the New York adoption registry and to educate the public on the specific provisions of A5036B;
Does not appropriate funds to provide training and support for the mandated DOH search and notification process, which can be laboriously expensive and highly unreliable, given that decades have passed since the birth of most adoptees. Assuming very conservatively that just 6,000 New York adoptees apply for their OBC in the first year, the fiscal impact on the DOH is likely in the millions of dollars, particularly when the search and notification process must be completed within 120 days.
The bill is economically unsound. It will require a significant shift of state agency resources and personnel away from executive budget priorities and into an unnecessary and expensive bureaucratic process that is intended solely to benefit a tiny number of birthparents who purportedly wish to remain anonymous.

Print Article